Garlic Kale Soup with a Poached Egg
A healthy broth-based soup guaranteed to get you back on your feet again!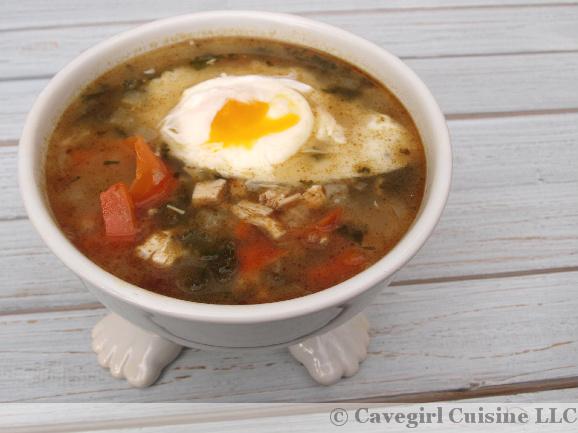 Ingredients
1 tablespoon pumpkin seed oil (or preferred oil)
2 shallots, peeled & diced
1/2 cup peeled & diced parsnip
4-6 garlic cloves, peeled and small diced
1 small carrot, long thin peels (use a veggie slicer)
4 cups chicken broth
1 cup diced cooked chicken
1 packed cup of chopped kale
1 bouquet garni (you can buy these pre-bundled in the spice section)
4 poached eggs (optional)
Directions
In a heavy bottomed pot, heat oil, shallots, and turnips on medium-low heat until shallots are translucent. Add carrots and garlic. Stir. Add broth, chicken, kale, and bouquet garni.
Bring pot to a boil. Cover and reduce to a simmer for 30 minutes.
Serve in four bowls immediately. Garnish each dish with a poached egg.
Enjoy!