Preheat oven to 340F (or 170C).
Combine eggs and honey in a bowl and mix with an electric mixer until well combined and fluffy.
In a separate bowl mix almond flour, coconut flour, and baking powder, add to wet ingredients and mix well. Now add the melted coconut oil and mix again.
Peel and take out cores of two apples, cut them into small, thin slices, and mix them into your batter.
Now pour the batter into the baking pan and bake for 30 minutes, cover with aluminum foil and bake for another 10 minutes. Done!
Let it cool for a while. We tried it when it was still slightly warm. Lots of caveman-ish moaning and grunting going on for sure! 🙂 Enjoy!!
[ingredients]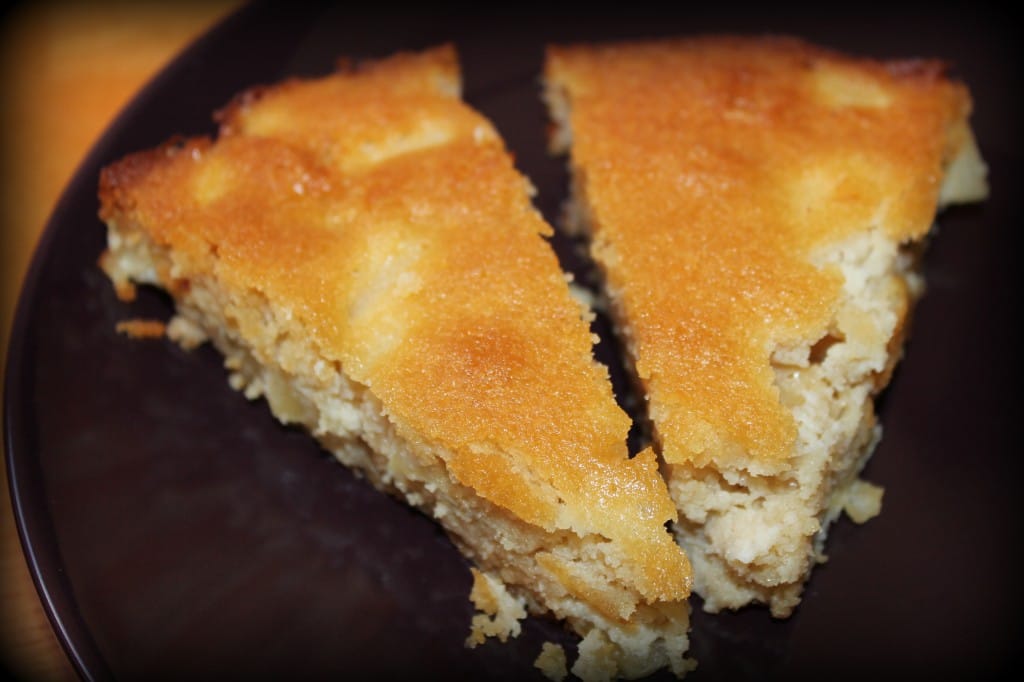 Ingredients
1/2 cup honey
1 cup almond flour
2 tbsp coconut flour
5 tbsp coconut oil (melted)
4 eggs
2 apples
1 tsp baking powder