Ginger-Orange Chicken and Broccoli
1. Heat 1 tbsp coconut oil over medium-high heat in a large skillet or wok. Season the chicken breast with salt and pepper, to taste, and stir-fry until golden brown. Remove from skillet.
2. Add the remainder of the oil, then add the scallions and stir-fry one minute before adding the garlic, ginger, and orange zest. Stir-fry about 30 seconds, then add the orange juice and coconut aminos and use to deglaze the pan; scrape up any browned bits from the bottom of the pan with a spoon. Reduce the sauce by simmering until it is slightly thickened.
3. Return the meat to the skillet and add the broccoli. Toss the chicken and broccoli in the sauce and cook for a couple of minutes to blend the flavors. Taste for salt and pepper and serve.
[ingredients]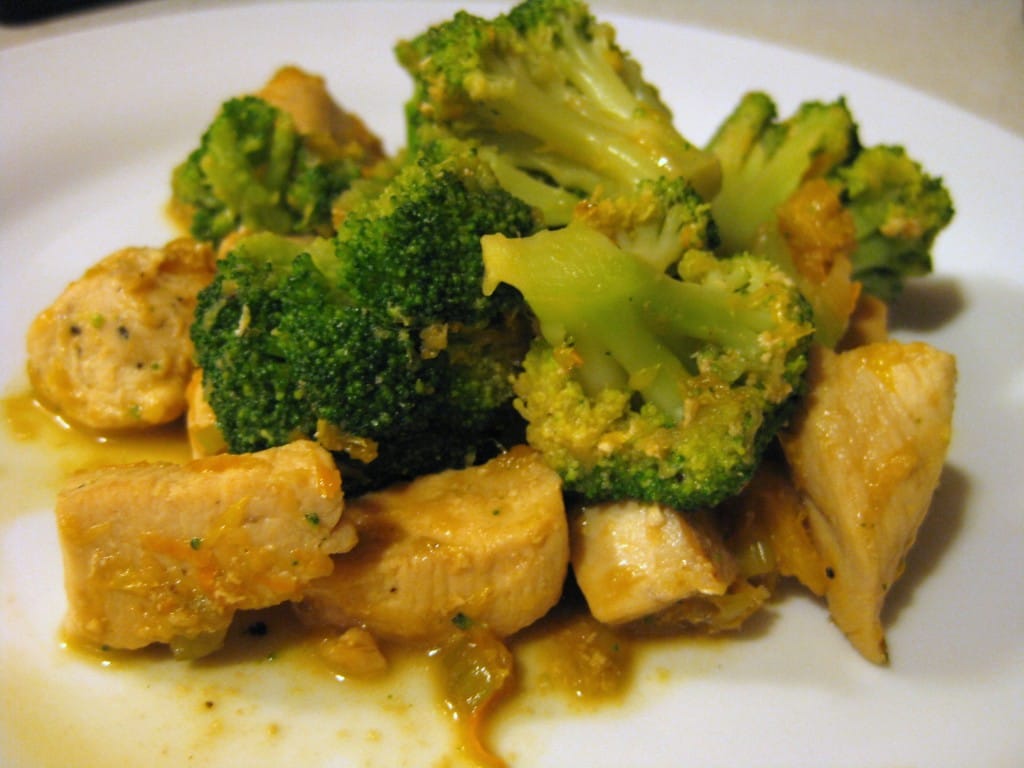 Ingredients
2 tbsp virgin coconut oil, divided
1 1/4 lbs boneless, skinless chicken breast, cut into cubes
2 scallions, sliced
2 cloves garlic, grated
2 tsp fresh grated ginger
1 orange, zested and juiced (retain the pulp in the juice for more texture in the sauce)
2 tbsp coconut aminos
12 oz frozen broccoli florets, thawed (or use leftover steamed broccoli)
salt and pepper, to taste