Gingerbread Cut-Out Cookies
Preheat oven to 350 and grease two cookie sheets very well or line them with parchment paper. Place almonds and arrowroot in food processor or high-powered blender. Pulse until a fine meal is achieved. Dump into a large bowl and whisk in spices, salt, and soda. In small saucepan, heat molasses until just boiling.
Remove from heat and stir in honey and coconut oil. Pour over almond mixture and mix well. Divide dough between cookie sheets and press out with a greased piece of plastic wrap until about 1/4 inch thick. Bake for 10 minutes.
Let cool for a few minutes before cutting into shapes. Remove from pan and devour. : )
[ingredients]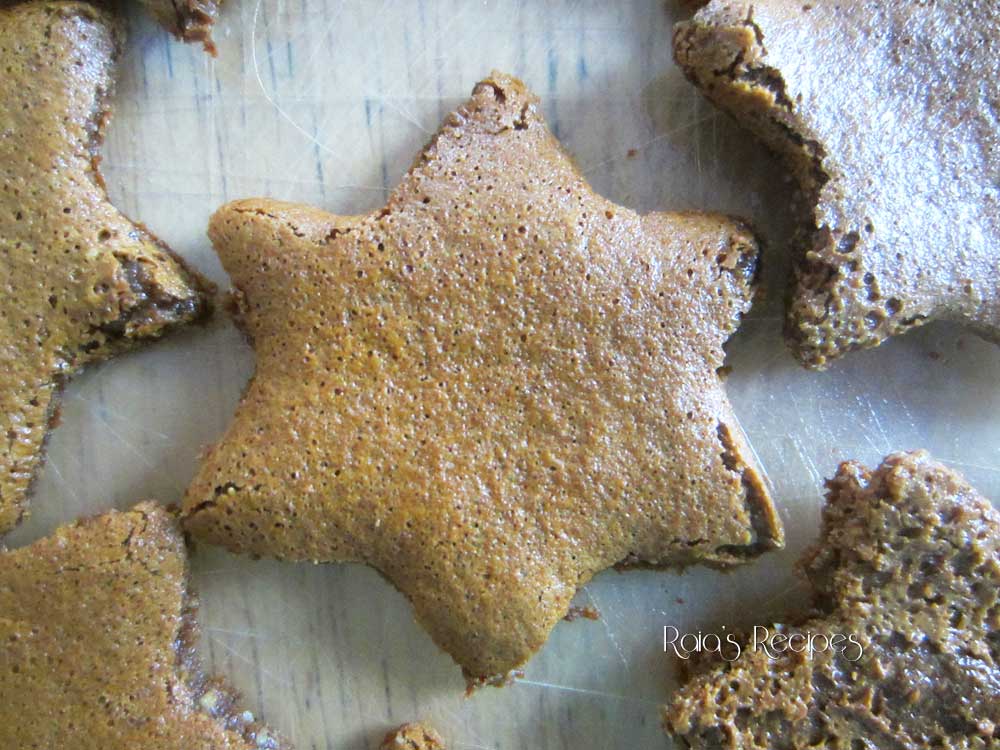 Ingredients
2 3/4 c. almonds
1/2 c. arrowroot powder
1 t. each cinnamon & ginger
1/2 t. cloves
1/4 t. nutmeg
1/2 t. each kosher salt & baking soda
1/2 c. molasses
1/2 c. honey
3 T. coconut oil