Gluten Free Buckwheat Bread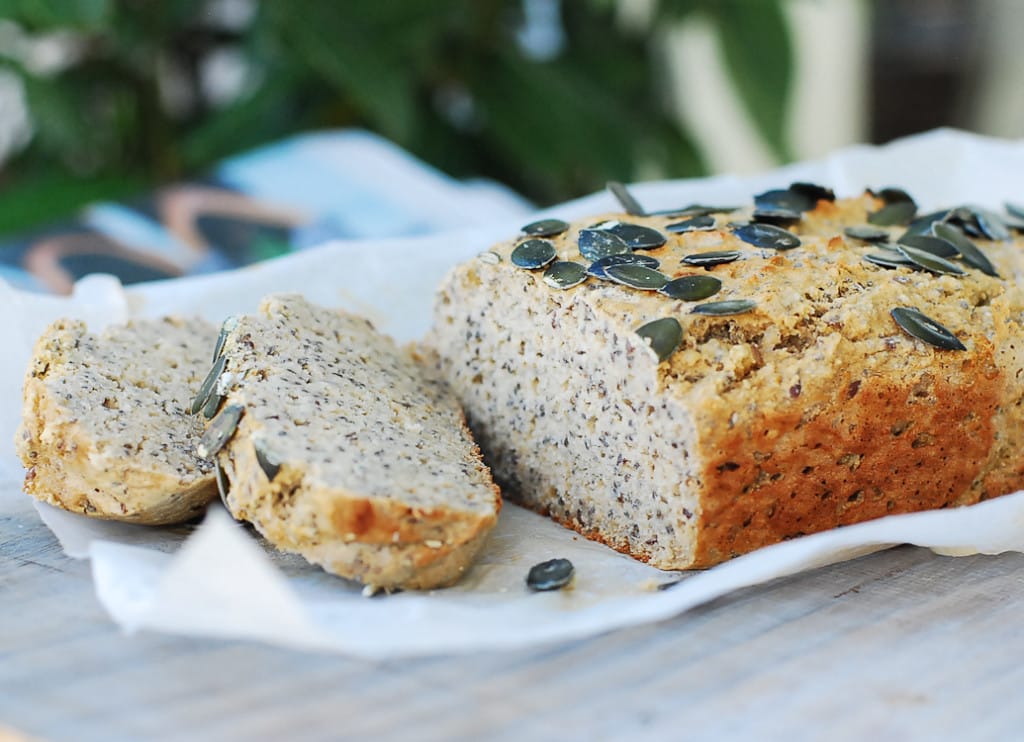 Ingredients
1 1/4 cups buckwheat flour
2 eggs
1/4 cup coconut oil/melted butter
1 teaspoon baking soda
1 teaspoon sea salt
1 tablespoon flaxseed
1/2 cup coconut flour
1½ cups water
1/4 cup chia seeds
1 tablespoon kombucha or apple cider vinegar
1 tablespoon honey
1 tablespoon pumpkin seeds
1 tablespoon sunflower seeds
Directions
Preheat your oven to 160 C / 325 F degrees.
In a bowl place chia seeds and 3/4 of the water, allow it to soak for 3-4 minutes
In a bowl combine all ingredients (minus sunflower and pumpkin seeds) and mix to combine well. Then add in the chia mix and stir till smooth.
Line a bread tin with baking paper and pour the mixture into the tin.
Place in the oven and cook for 30-35 minutes or until a skewer comes out clean.