Gluten Free Chocolate Chip Cookies
A classic thick and chewy delight, these gluten free chocolate chip cookies set the standard for everything a cookie should be.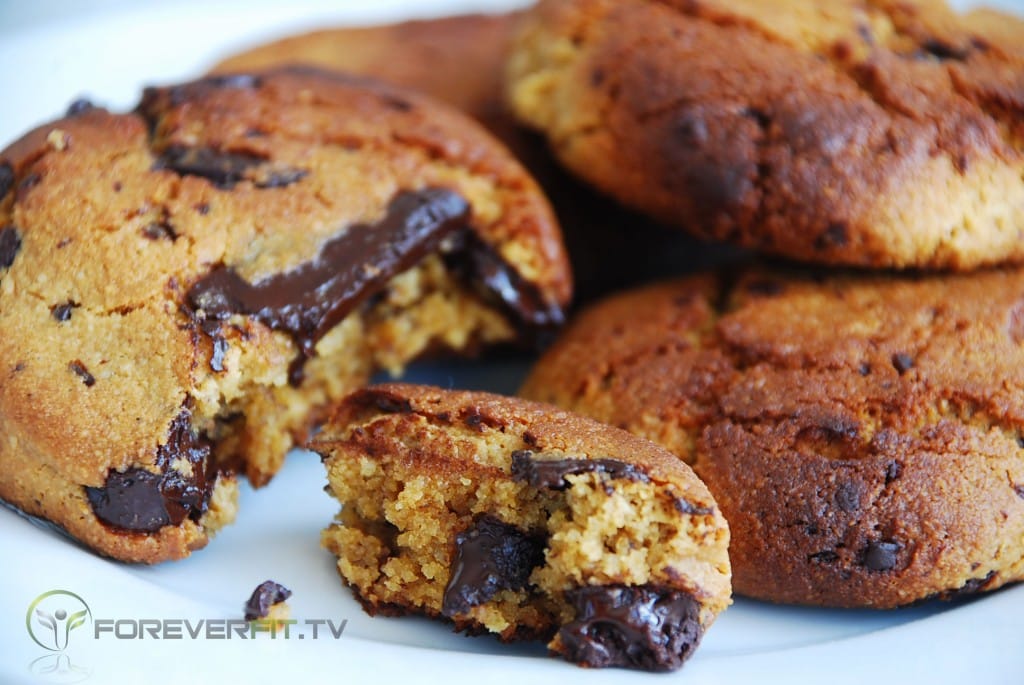 Ingredients
2 cups almond flour
1/4 teaspoon baking soda
1/4 teaspoon salt
1/3 cup coconut oil/butter
1/2 cup honey
1 tablespoon vanilla extract
1 tablespoon coconut cream
12 squares quality dark chocolate, chopped up
Directions
Preheat oven to 160 C/ 350 F.
Combine all dry ingredients in a large bowl and stir until combined.
In another bowl combine wet ingredients. Add them to the dry and stir.
Using a table spoon scoop out even amounts of dough and roll into balls.
Place them on a lined baking tray. Using your fingers or the back of a fork press down the cookie gently. I made my quite flat, so you choose the shape.
Place in hot oven and cook for 10-12 minutes, keep an eye on them. Check at 10 and if you want a little browner stay till 12.
Remove from oven and cool.