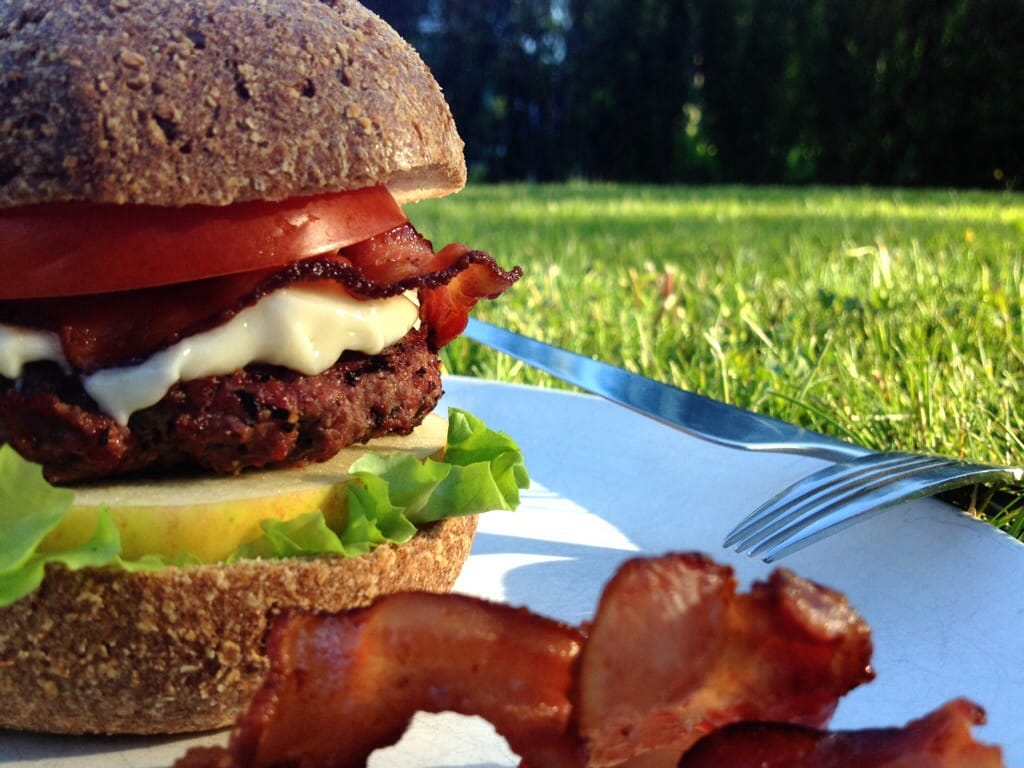 Ingredients
1.25 cup (3 dl) Almond meal.
5 tbsp Psyllium husk.
2 tsp Baking powder.
1 tsp Sea salt.
3 Egg whites.
1 cup (2.5 dl) boiling Water.
Directions
Turn on the oven and set it to 350F (175C).
Mix all dry ingredients in a bowl.
Blend in the the egg whites using a hand mixer.
Add the boiling water and keep blending until you've got a dough.
Shape the dough into buns (you can make them rather flat as they do rise quite a lot).
Place the buns on a parchment papered baking dish, and put them in the oven for about 50 minutes.
Let them cool completely before cutting them.