Grain-Free Chocolate Chip Banana Muffins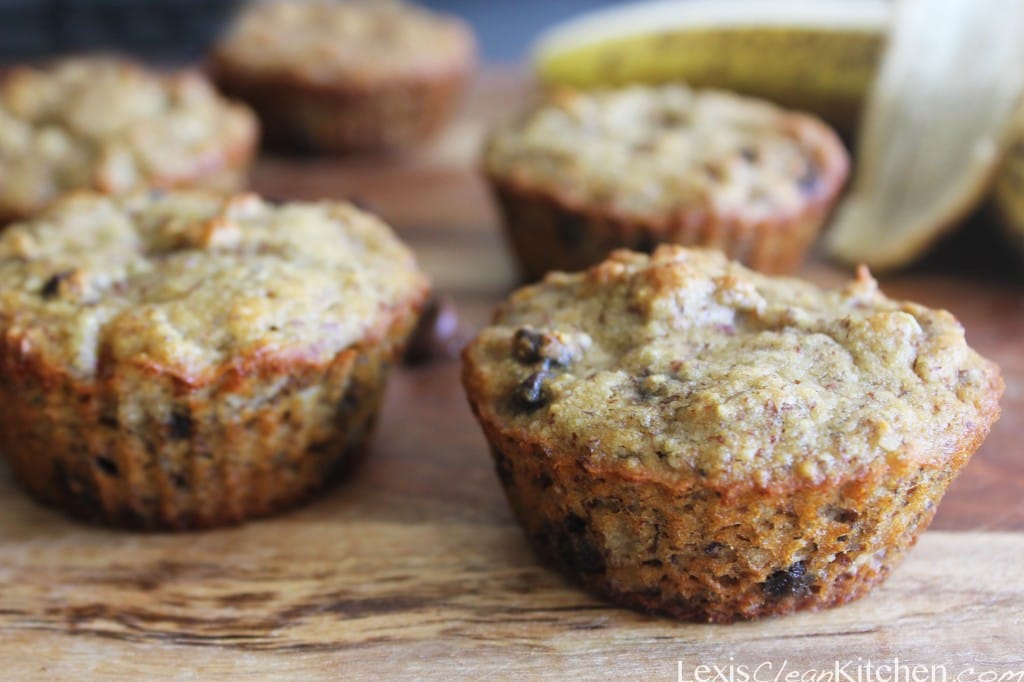 Ingredients
1/2 cup almond meal (I used Trader Joe's 'Just Almond Meal' for these)
1 1/2 tsp coconut flour
1/8 tsp salt
1/4 tsp baking soda
1 1/2 tsp coconut oil
1 egg
1 1/2 tsp honey
1 banana mashed
3 tbsp Enjoy Life's Mini Chocolate Chips (or chocolate chips of choice)
Directions
Preheat oven to 350 and spray silicone muffin cups.
In one bowl combine almond meal, coconut flour, baking soda, and salt.
In a separate bowl combine egg, coconut oil, honey, and banana – mash and mix well.
Combine wet and dry ingredients.
Add in chocolate chips and mix.
Bake for about 20 minutes, let cool, and enjoy!