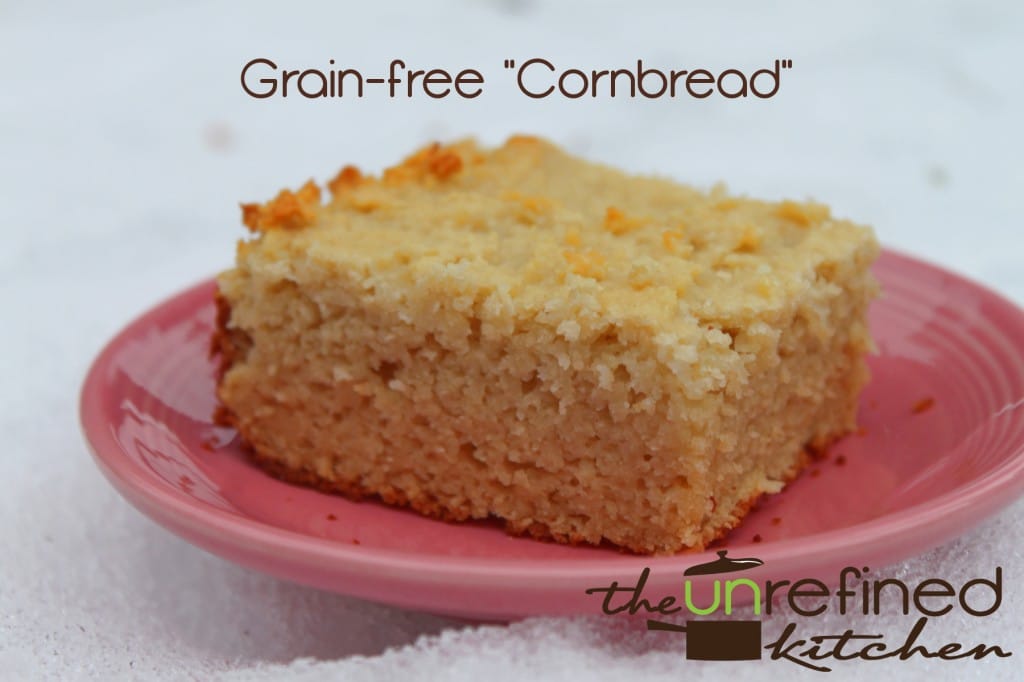 Ingredients
1 1/2 cups almond flour
1/3 cup arrowroot
1/3 cup + 1 Tbsp. coconut flour
1/2 tsp. baking soda
1/2 tsp. salt
3/4 cup almond milk
1/4 cup coconut oil, melted
3 eggs
3-4 Tbsp. honey
Directions
Preheat oven to 350 degrees. Grease an 8×8 baking pan or line with parchment paper.
Combine all the dry ingredients in a large bowl.
Add wet ingredients and mix until well-incorporated.
Pour mixture into prepared 8×8 pan and spread evenly.
Bake at 350 degrees for 20-25 minutes or until a knife inserted comes out clean. *Serve with chili, maple syrup, butter or however you like to eat cornbread!