This recipe makes a juicy, soft, grain free loaf of bread.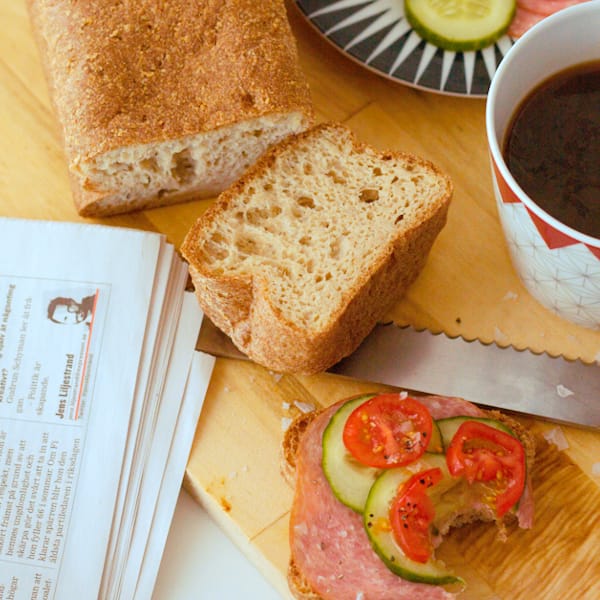 Ingredients
1.25 cups (3 dl) almond meal
5 tablespoons ground psyllium husk
2 teaspoons baking powder
1 teaspoon sea salt
3 egg whites
1 cup (2.5 dl) boiling water
Directions
Turn on the oven and set it to 350F (175C).
Line a loaf tin with parchment paper.
Mix all dry ingredients in a bowl.
Blend in the the egg whites using a hand mixer.
Add the boiling water and keep blending until you've got a dough.
Form the dough into a loaf, roughly the size of the loaf tin. Place it in the tin and press it flat so it covers the bottom.
Put it in the oven for about 50 minutes.
Let cool completely before slicing.