Grain Free Salmon Alfredo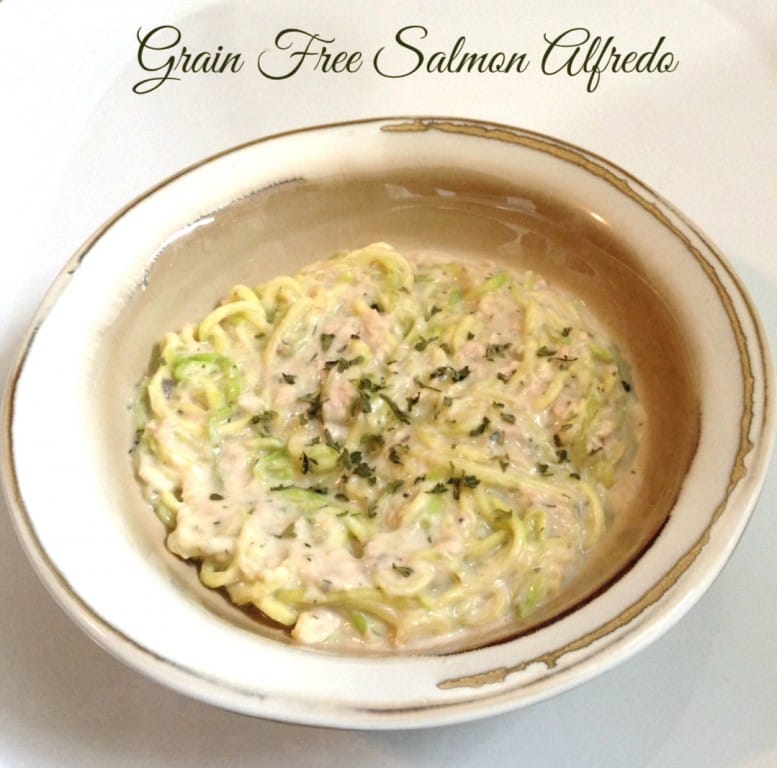 Ingredients
1 15 oz jar of alfredo sauce
4-5 large zucchini
6 oz can of wild caught salmon
pinch of salt
1/2 teaspoon dried parsley (optional)
1/2 teaspoon dried dill (optional)
olive oil or grapeseed oil for pan
Directions
Peel the zucchini, then turn them into noodles using a spiralizer. (Or use a vegetable peeler to create thin ribbons.)
Place noodles in large strainer over sink and sprinkle some salt on. (You can skip this step, but I do it to draw out some of the moisture from the zucchini)
Heat some oil in a large skillet over medium heat.
Add in the zucchini and toss it in the skillet for a few minutes, until it starts to get soft.
Add in the rest of the ingredients and cook another few minutes.