I was looking for something different to have for a quick breakfast and I came up with this recipe. I enjoy this smoothie on the weekends, and it keeps me full for hours. If you use almond butter with no added sweetener, it is 21 day sugar detox friendly. Add more or less kale and cinnamon, depending on your individual taste. This makes one big or 2 small smoothies.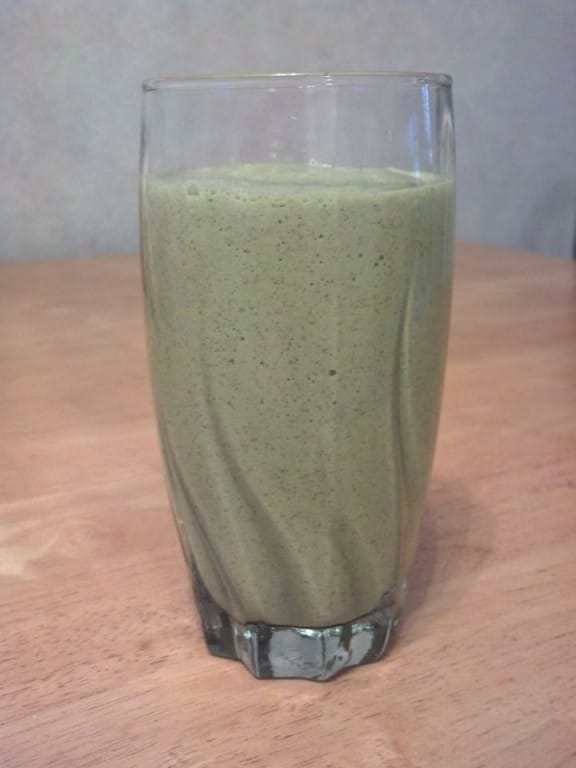 Ingredients
1 cup full fat coconut milk
1 free range egg
1 granny smith apple
1 tablespoon cinnamon
1 tablespoon gelatin
1 cup fresh kale
1 tablespoon almond butter (no junk added. Home made is best)
Directions
Tear kale into small pieces, removing stems and any large veins.
Peel and dice apple
Add all ingredients to blender
Blend on medium setting (smoothie setting if your blender has one) until smooth.