Green Chile Turkey Meatloaf with Green Chile Sauce
Not only is this meatloaf topped with green chile sauce, there are also diced green chiles baked into the meatloaf. Basically, I am warning you that if you don't like spice, make sure you use mild chiles. If you like your food so hot that it makes you cry, use extra-hot! 🙂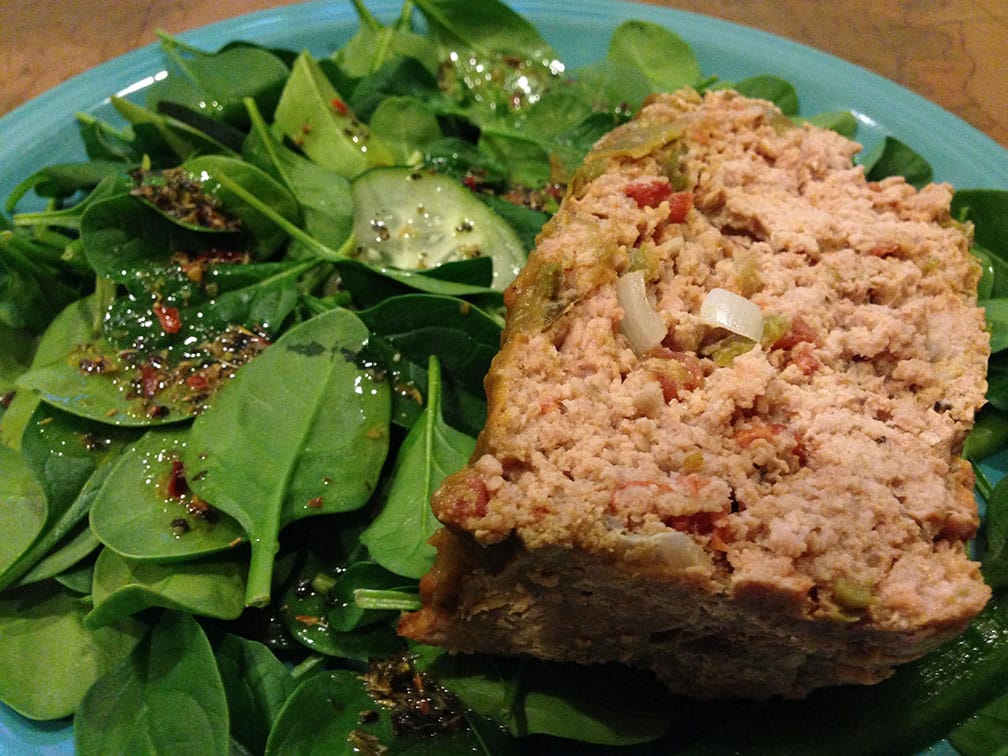 Ingredients
2 lbs ground turkey
1 egg, whisked
1 tsp garlic powder
1 tsp paprika
Salt and pepper to taste
1/2 yellow onion, diced
4 Hatch green chiles, roasted, peeled, seeded and diced (about 1/2 cup)
1/2 cup diced tomatoes
1/2 cup Hatch Green Chile Sauce
Directions
Heat oven to 375F
Combine all ingredients except for Hatch Green Chile Sauce in a large bowl. Mix well until thoroughly combined (I just used my hands).
Grease a loaf pan with coconut oil and spread mixture evenly into pan.
Bake for 50 minutes. At this point, I drained off the excess liquid from the load pan.
Spread 1/2 cup of the Hatch Green Chile Sauce over the top of the meatloaf. Return to the oven and cook for an additional 10 minutes. Slice and serve!