Green (or Red) Chile Pork Taco-Salad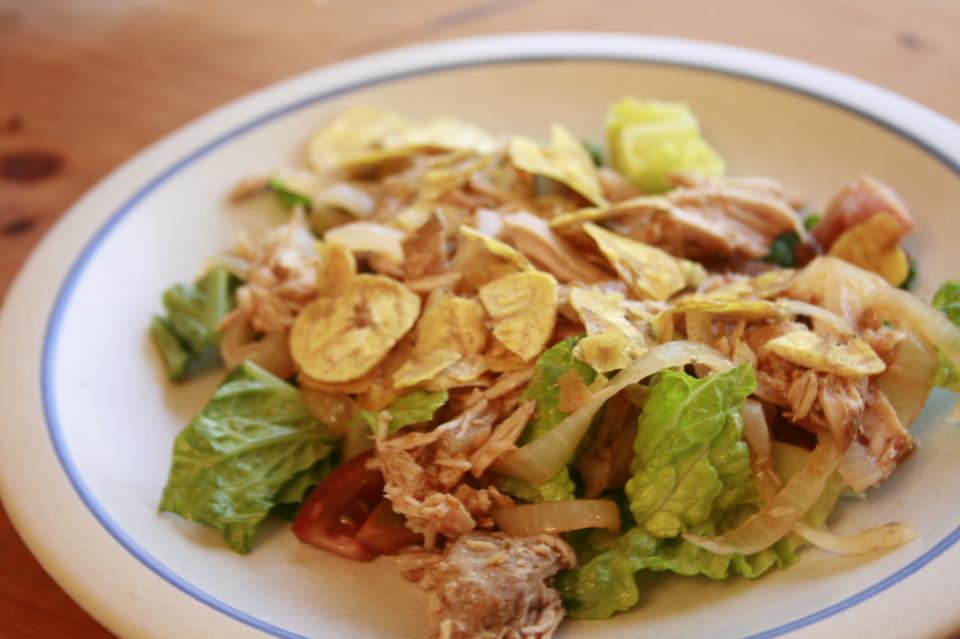 Ingredients
2 pork tenderloins
3 TB olive oil/coconut oil, divided
1 ts ground cumin
1 ts garlic powder
1 ts salt
3 cups of red or green enchilada sauce
1 ts oregano
Garnish: cilantro, olives, cheese, sour cream (if Primal), lettuce, tomatoes, guacamole
sliced avocado, salsa, and plantain chips
Directions
Preheat oven to 350. Combine the cumin, garlic powder, and sea salt in a small bowl. Cut the pork in half crosswise and rub in the spice mixture all over the pork. In a cast-iron skillet over medium-high heat, brown both sides of the pork in 2 TB of oil. Set aside.
Placed the onion in a 9×13 baking dish. Then add the enchilada sauce and oregano. Add the pork and cover with foil. Roast for 30 minutes.
Remove pork (save juices) to cutting board and let cool. Shred or chop the pork and return to bowl with the juices.
Place the pork on top of a prepared salad and garnish with foods of your choice!