Grilled Beef Heart w/ Lemon and Cracked Pepper Marinade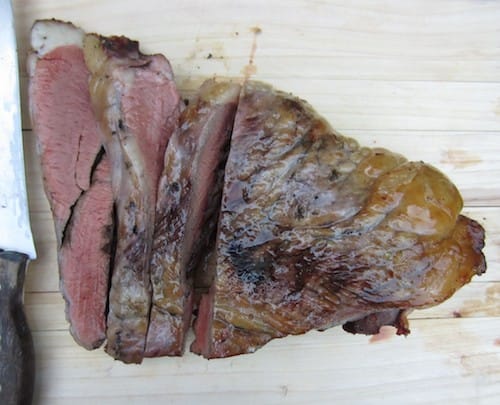 Ingredients
1 beef hear, trimmed to your liking
juice of 1 lemon
1 T sea salt
1 T cracked pepper
2 T olive oil
Directions
Cut the heart in half, then place each half in a bowl or dish for marinating.
Whisk together the lemon juice, pepper, salt, and oil.
Pour the marinade over the heart and marinate at least 4 hours.
Grill, covered for 10-15 minutes.
Remove from the grill and slice to serve.