A spicy, southwestern sauce with Hatch green chiles, diced tomato and lots of spice!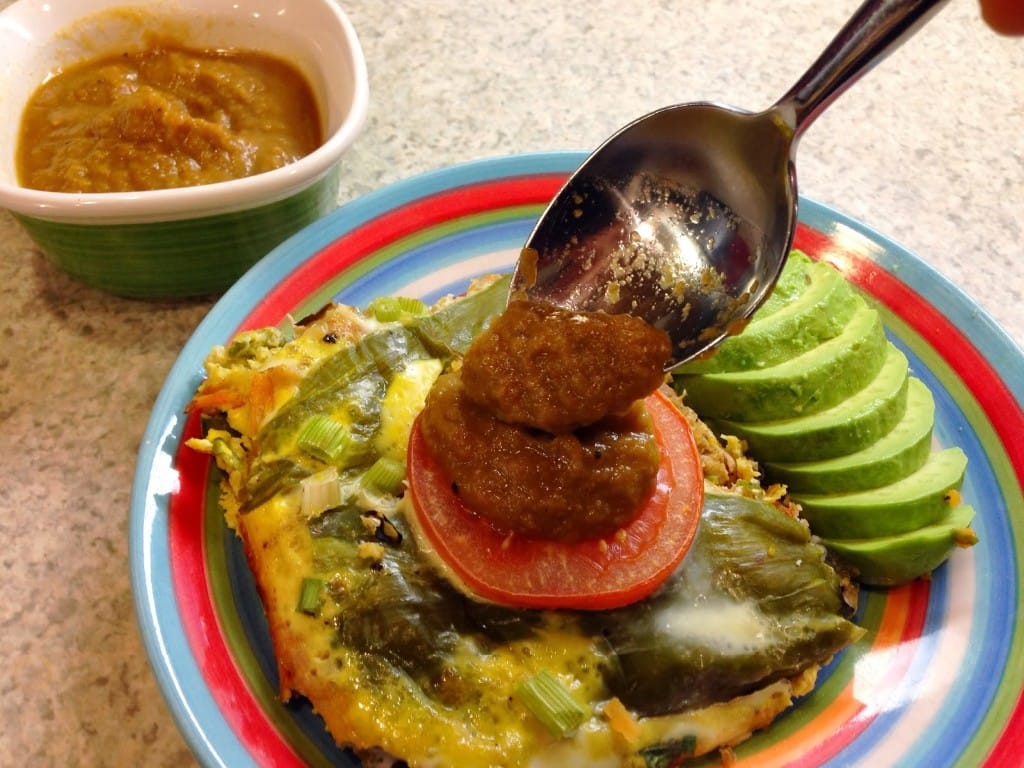 Ingredients
1 tbsp olive oil
1/2 yellow onion, diced
2 garlic cloves, minced
1 cup chicken stock, divided
1 cup diced Hatch green chiles that have been roasted, peeled and seeded
1/2 cup diced tomatoes
1 tsp cumin
2 tsp paprika
Salt and pepper to taste
Directions
Heat oil in a large skillet over medium heat.
Add garlic to pan and saute for 3 minutes, stirring often. Add onion to pan and saute for an additional 3 minutes, stirring often.
Stir in 1/4 cup of the chicken stock and stir well. Add chiles, tomatoes and spices. Stir well to incorporate.
Increase heat to medium-high and bring mixture to a boil. Once mixture is boiling, reduce heat to medium-low and cover.
Simmer for 30 minutes, stirring every 10 minutes. Add a bit more stock each time you stir, as sauce begins to thicken.
Transfer sauce to a blender or use an immersion blender to blend to desired consistency.