Great dish to make if you are feeling a little run down or need a immunity boost. Its definitely my go to vegetable dish for when im in need of some extra nutrients. I love to pack a whole bulb of garlic into it and drizzle over some high quality olive oil to finish to.
It isn't a dish thats hard to make either it just requires putting all the vegetables into a dish and giving it some love in the oven. I didn't use fresh tomatoes in this and ideally I would, but the next best thing was some organic pureed tomatoes. I served this up with some oven baked salmon for a really nourishing meal.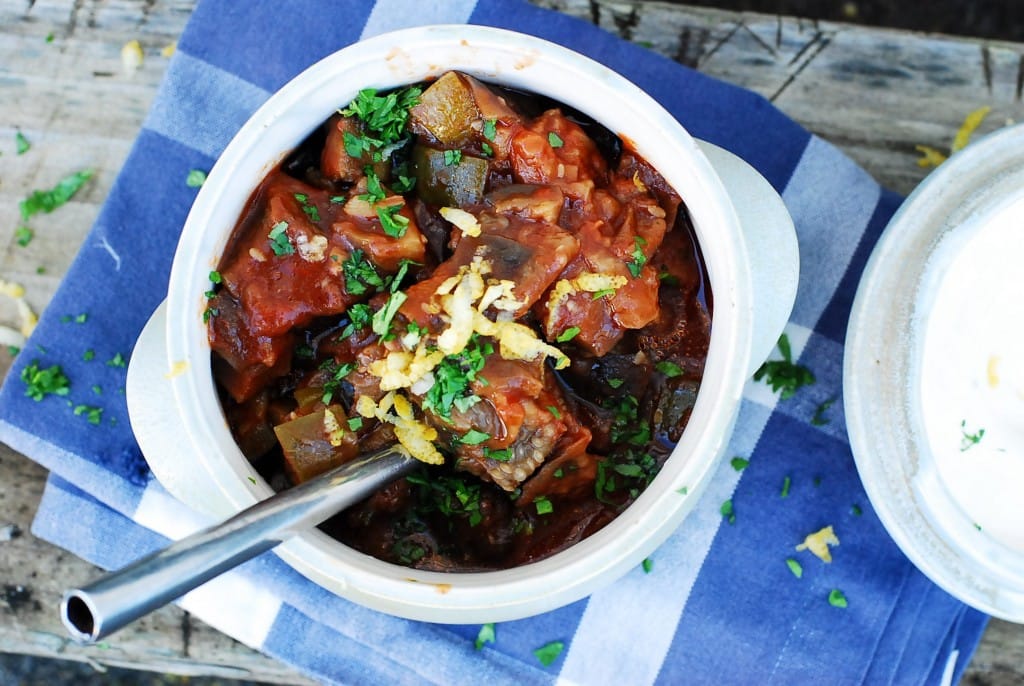 Ingredients
4-5 medium zucchini
2 egg plants
1 bulb of garlic
1/4 cup olive oil
1 cup of pureed tomatoes
Salt and pepper to season Fresh herbs and grated lemon to garnish
Directions
Dice the eggplant and zucchini into cubes and put into a casserole dish.
Peel the garlic gloves and crush with back of knife to remove skin easily.
Pour over olive oil and tomatoes and stir to combine well.
Cover and put in oven at 180 C for 30 minutes, or until juices are released and vegetables are soft.
I served ours with some oven baked salmon.