This dough can be used with a cookie press or for cookie cutter cookies.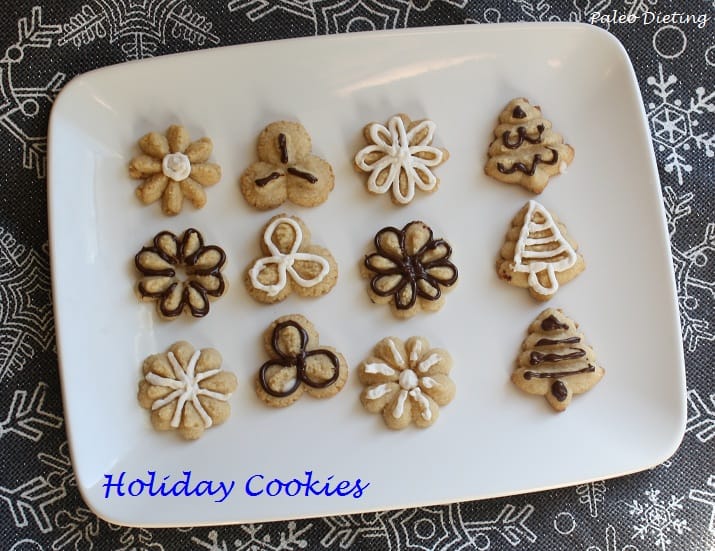 Ingredients
1/4 cup coconut oil
1/3 cup pure maple syrup, (like grade B)
2 teaspoons pure vanilla extract
2 cups almond flour
1/4 teaspoon baking soda
1/4 teaspoon cream of tartar
1 (14 ounce) can coconut milk
1 1/2 tablespoons pure maple syrup
1/2 teaspoon vanilla
Directions
Preheat oven to 350 degrees. Mix together coconut oil, 1/3 cup maple syrup, vanilla, almond flour, baking soda, and cream of tartar until incorporated. Put dough into cookie press and press cookies on parchment lined baking sheets. Bake 6-8 minutes.Fill sandwich bags with icing and snip off the corner of the bag. Cool and decorate as desired. Store in a sealed container.
For the icing; Mix together coconut milk, 1 1/2 tablespoons maple syrup, and vanilla.
**If using cookie cutters; Refrigerate dough for one hour, roll out to 1/4 inch thickness. Cut out desired shapes and bake for 7-9 minutes. For a crispier cookie leave cookies in the oven until the edges are golden and remove from cookie sheet right away. For softer cookies take out of the oven ASAP and allow to cool on cookie sheet.