From our friend Lisa at http://paleojustdoit.blogspot.com/!!!
Directions
1. Preheat oven to 350 degrees
2. Place almonds in one layer on baking sheet and roast for about 12 minutes. This time may vary depending on oven, so keep an eye on it between 8-15 minutes.
3. Place almonds in a food processor
4. The entire process takes about 12-15 minutes. You will have to scrape down the sides about every two minutes or so.
It starts out making almond meal, but just be patient because it will eventually turn into a paste. Just continue to process and scrape down the sides.
If you want raw nut butter, just don\'t roast the almonds at the beginning.
Feel free to add anything to this. Honey, vanilla, cocoa, cinnamon. Some of my favorites include adding a tablespoon of cocoa powder to make some chocolate almond butter or some honey and cinnamon to make some sweet cinnamon honey almond butter. The possibilities are endless!!
http://paleojustdoit.blogspot.com/2011/06/homemade-almond-butter-or-any-nut.html
[ingredients]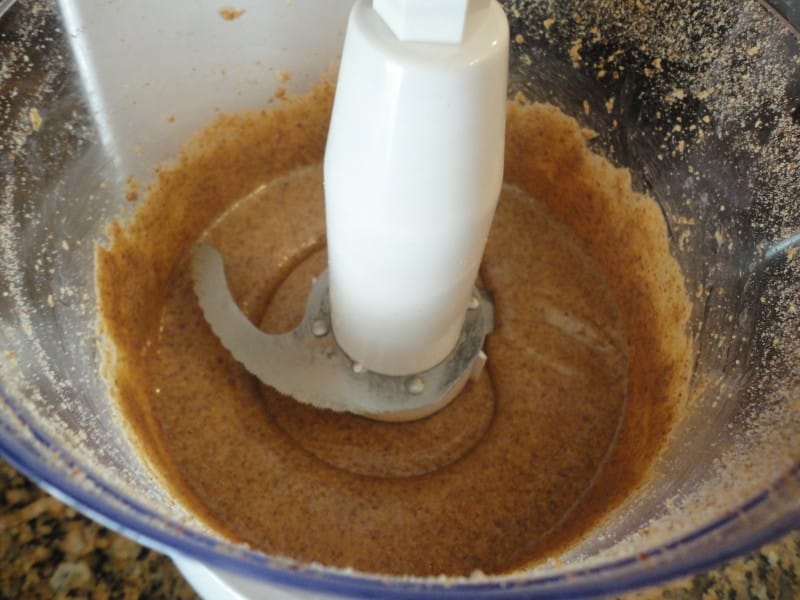 Ingredients
2 cups raw almonds (or any nut)
salt (optional)