Preheat oven to 180C (reduce heat to about 140C if you are cooking slowly for more than 2hrs, you may need to add more stock intermittently)
Heat your crockpot on the stove top and add 1tbs of the olive oil.
Add onions and garlic and cook until they start to colour, remove from pan and set aside.
Add remaining oil to pan and add the lamb. Brown well as this will help to add to colour of sauce.
Return onions and garlic to the pan and add the herbs and peppers.
Add hot stock and bring to the boil.
Add carrots, cover with lid and place in the oven.
Serve in bowls with mashed cauliflower or sweet potato.
[ingredients]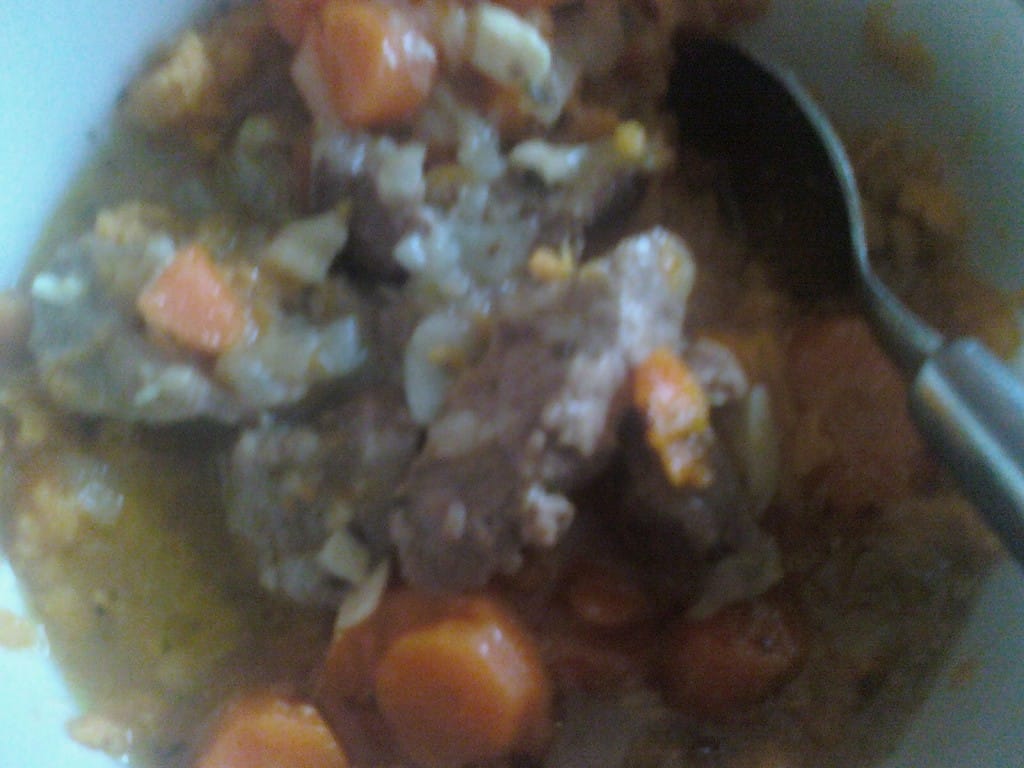 Ingredients
300g Diced Lamb
3 cloves of Garlic sliced
1 medium onion chopped
3 Carrots, peeled and sliced
1 x tbsp mixed herbs
1 x dried parsley
1 x litre chicken stock
2 x tbs olive oil
Pepper