Italian Chicken Rollatinis (Primal)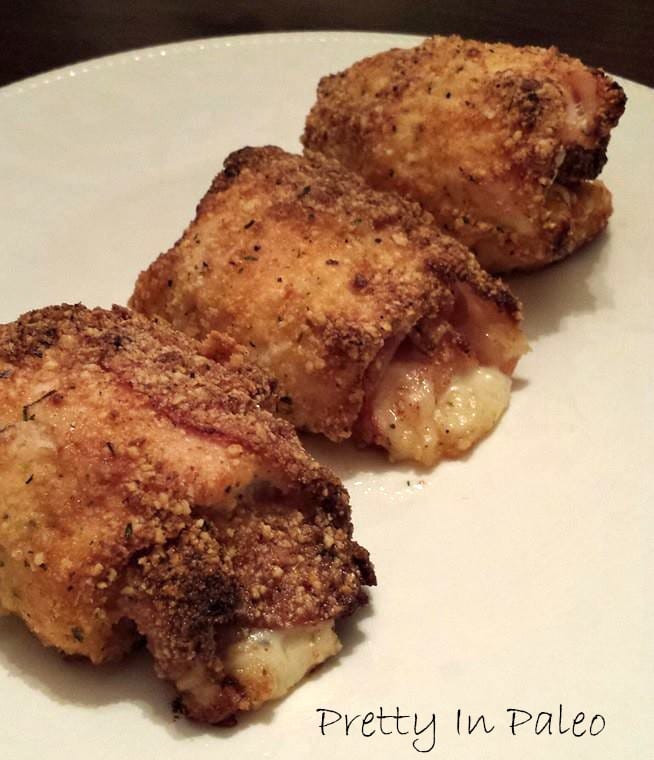 Ingredients
4 Boneless Chicken Breasts...about 6 ounces each
4 slices Swiss Cheese
4 slices Prosciutto
6 tbs Almond Flour
2 tbs grated Parmesan
1 tsp Garlic Powder
1 tsp Oregano
1 tsp Basil
1 tsp Paprika
4 tbs Butter...melted
Directions
PREHEAT 350
Pound each breast into 1/4 inch thickness. Cut cheese and prosciutto slices in half lengthwise.
Layer cheese and prosciutto on chicken and roll to enclose filling. Secure with toothpicks.
Mix almond flour with paprika, parmesan, garlic, oregano and basil. Dip chicken rolls into melted butter and roll in crumb mixture to coat.
Place rolls seam side down in baking dish. Bake for 25 minutes or until chicken is cooked through and is golden brown.