Italian Sausage Crusted Quiche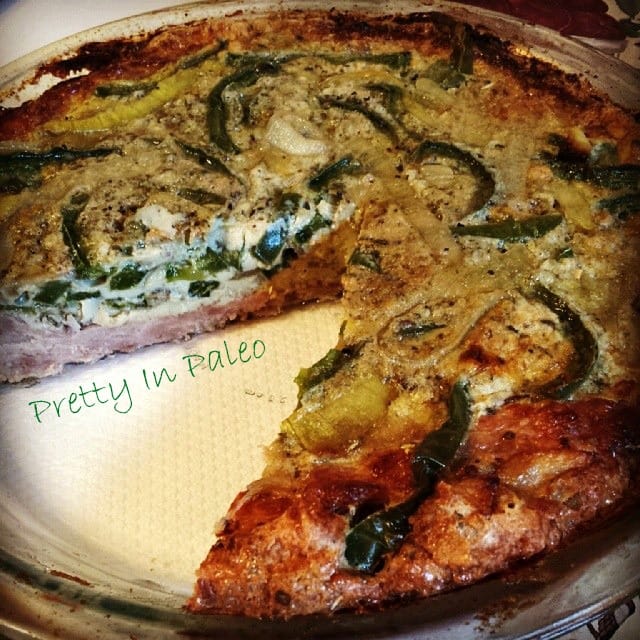 Ingredients
1 lb Italian Sausage
6 Eggs... whisked
1 med Green Bell. ..sliced
1 med Onion. ..sliced
1 tbs Olive Oil. .. or fat of choice
1 tbs Italian Seasoning
Crushed Red Pepper Flakes (optional)
Directions
Preheat 375 Press sausage into bottom and up the sides of 9 inch pie plate to form your crust. Place in oven and bake for 20 minutes.
Meanwhile...In a medium skillet heat your oil and add peppers, onions, and seasonings. Saute veggies until tender.
Mix veggies with eggs and pour into pie plate covering crust. Return to oven and bake another 25 minutes or until eggs are cooked through.