Kale Chips, I dare you to eat just one.
These melt-in-your mouth veggie chips are strangely addicting.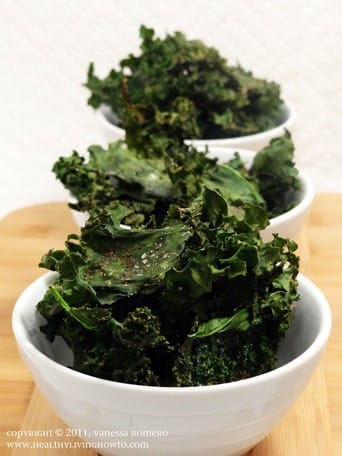 Ingredients
1 Large Bunch of Organic Kale
Misto Sprayer filled with Olive Oil or Olive Oil
Celtic Sea Salt
Seasoning of Your Choice, Onion Powder, Garlic Powder, Paprika, Parmesan Cheese
Directions
Separate leaves from the stem and tear into bite-sized pieces.
Rinse and dry kale using a salad spinner.
Lay out on baking sheet lined with parchment paper and lightly spray or drizzle with olive oil.
Sprinkle with salt and seasonings.
Bake at 350°F for 10-12 minutes.