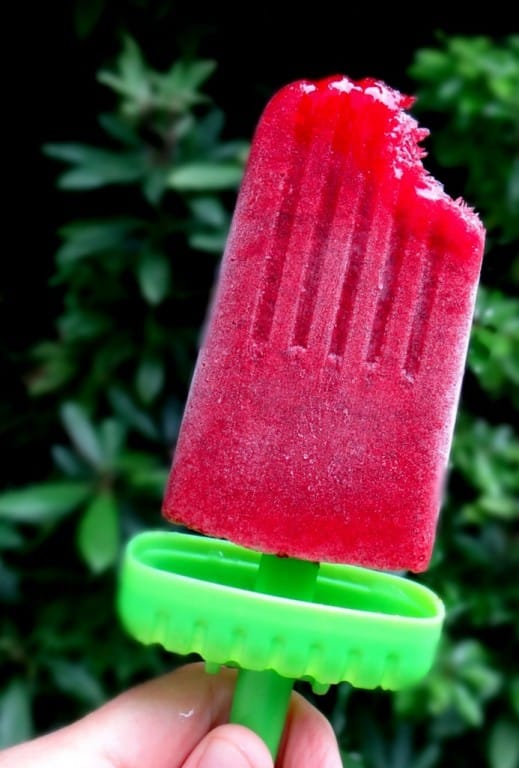 Ingredients
1 cup blackberries
1 cup strawberries
1 cup kombucha
Raw honey, to taste
Directions
Blend the berries and kombucha together in a blender, and then taste. Kombucha can taste anywhere from sweet-sour to very sour. Depending on your brew, you might find that no honey is needed. Otherwise, add a tablespoon at a time, until you hit your sweet spot.
Pour into popsicle molds, leaving a little space at the top for them to expand in the freezer.
Freeze a minimum of 6 hours.
Run the mold under hot water to release the popsicle. Enjoy!