Kumquat Orange Marmalade with Honey and Ginger
This is a great spread to use on top of plain yogurt, as a condiment to lamb or pork, or on top of a nice grain-free biscuit. I love making this marmalade between seasons when not much fruit is available here in the Northern part of the country!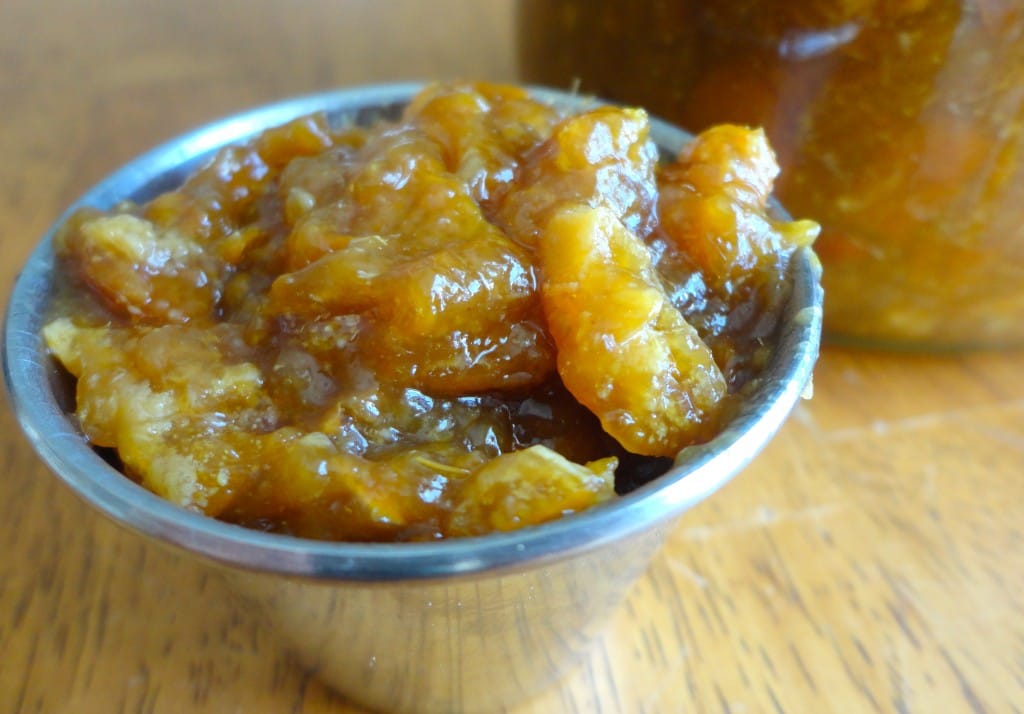 Ingredients
4 cups oranges, thinly sliced with rind on
2 cups kumquats, halved
1 quart water
1 1/2 cups raw honey
2" ginger, grated
Directions
Combine the sliced oranges and kumquats in a large bowl and cover with the quart of water. Let sit, refrigerated, overnight or 8-12 hours in the water to help get rid of some of the bitterness.
Transfer the fruit and water to a large pot or saucepan. Add the ginger. Bring to a boil and let cook for 30 minutes.
Add the honey and reduce heat to low. Let simmer another 30-45 minutes until it begins to thicken and gel. If it does not gel yet, add another 1/4-1/2 cup of honey and let thicken.
Remove from heat and let cool. Transfer to glass jars and refrigerate until ready to use. This will last several weeks under refrigeration, or can be frozen to be used later.