Lamb Burgers with Goat Feta, Sun Dried Tomatoes & Olives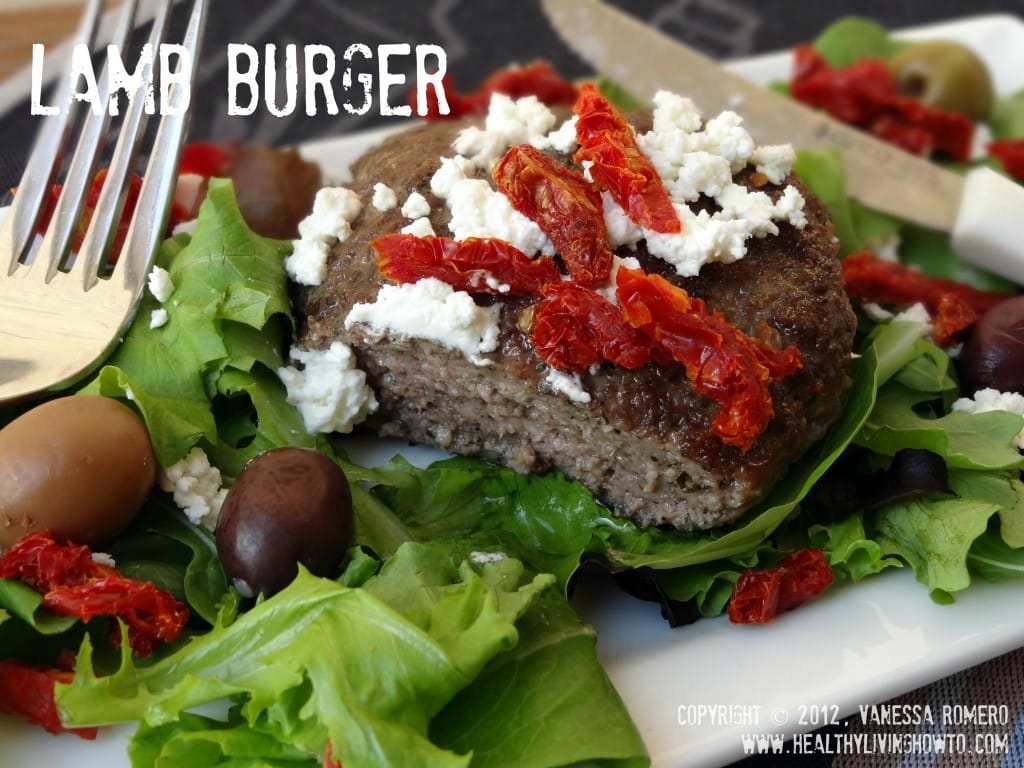 Ingredients
1 lb. New Zealand Grass Fed Ground Lamb
1 tsp. Dried Parsley
1 tsp. Dried Dill
1 tsp. Dried Oregano
1 tsp. Celtic Sea Salt
1 tsp. Coarse Ground Black Pepper
1/2 tsp. Ground Coriander
1/2 tsp. Ground Cumin
1/4 tsp. Garlic Powder
1/4 tsp. Onion Powder
For toppings you will also need: Crumbled Goat Feta (can exclude for strict paleo) Sun Dried Tomatoes Assorted Pitted Olives Salad Greens
Directions
In a mixing bowl add ground lamb and all spices.
Mix with hands and form into 4 equal size patties.
Pan fry in cast-iron skillet or grill over medium-high heat about 4 minutes per side.
Let cooked patties rest and juices redistribute for 5 minutes.
Top with crumbled goat feta, sun dried tomatoes and olives.
Serve over a pile of mixed salad greens.
Enjoy!