Lamb & Sweet Potato Curry
This curry is a sure dinner party pleaser, as it is sure to satisfy all your guests – Paleo or not! Just increase the quantities accordingly. It is a perfect dish to use a cheaper cut of lamb such as shoulder.
It can be cooked on the stove top at a low simmer, in your crockpot or bunged into the oven and forgotten about for an hour and a half. Perfect!
Preheat the oven to 140C.
Heat the oil on a medium heat in a your saucepan or oven proof dish.
Brown off the lamb and remove from pan.
Fry garlic and onion until softened.
Add the spices and fry off for 2 minutes.
Return the lamb and any juices to the pan.
Add the stock and bring to a simmer.
Place in oven and cook for an hour.
Add the sweet potato and cook for remaining 30 minutes.
Add coconut milk and spinach for last 10 minutes.
Lamb and sweet potato should be tender.
Serve with mashed cauliflower \"rice\".
[ingredients]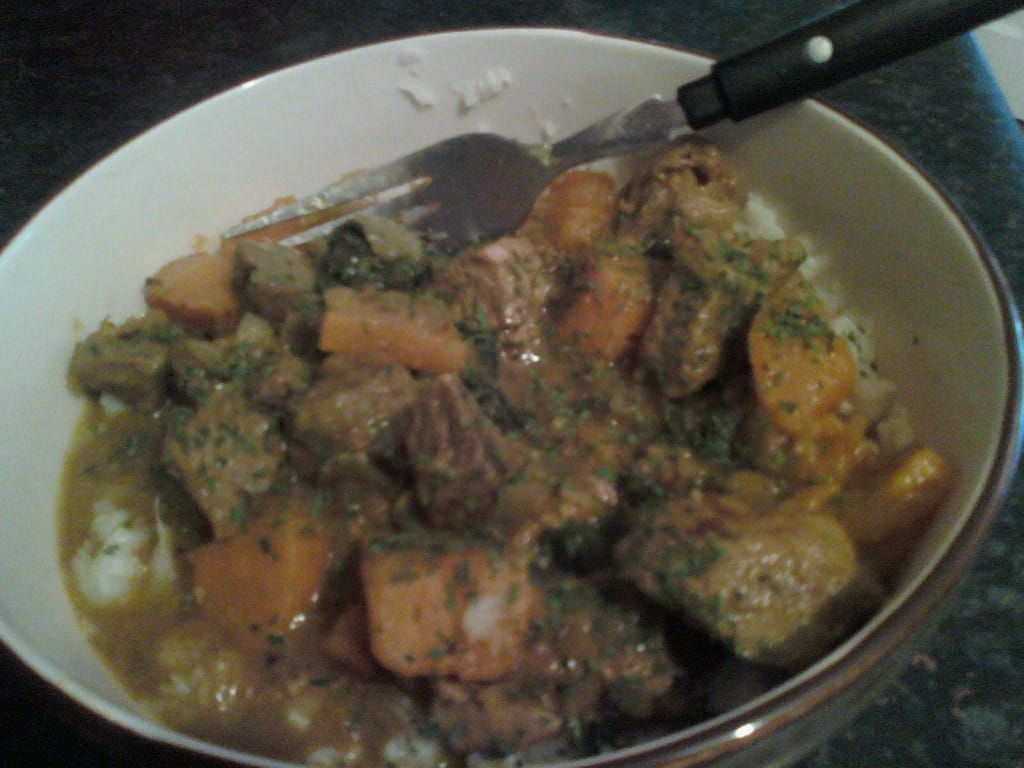 Ingredients
400g Diced Lamb
1 onion
1 large sweet potato
2 cloves of garlic
1 litre chicken stock
1-2 tbsp coconut oil
100ml coconut milk
Large handful of spinach
1/2 tbsp ground turmeric. 1/2 tbsp ground coriander
3/4 tbsp ground cumin.