Lemon and Parsley Chicken
I'm a fan of any dish you can cook in just one pan. This lemon and Parsley Chicken recipe is simple, fast and sure to please!
You'll need a large skillet/ frying pan with a lid. (This can easily be made in larger or smaller quantities, as the measurements are approximate.)
Serve with a salad, mashed sweet potato or steamed vegetables.
from Keirsten's Kitchen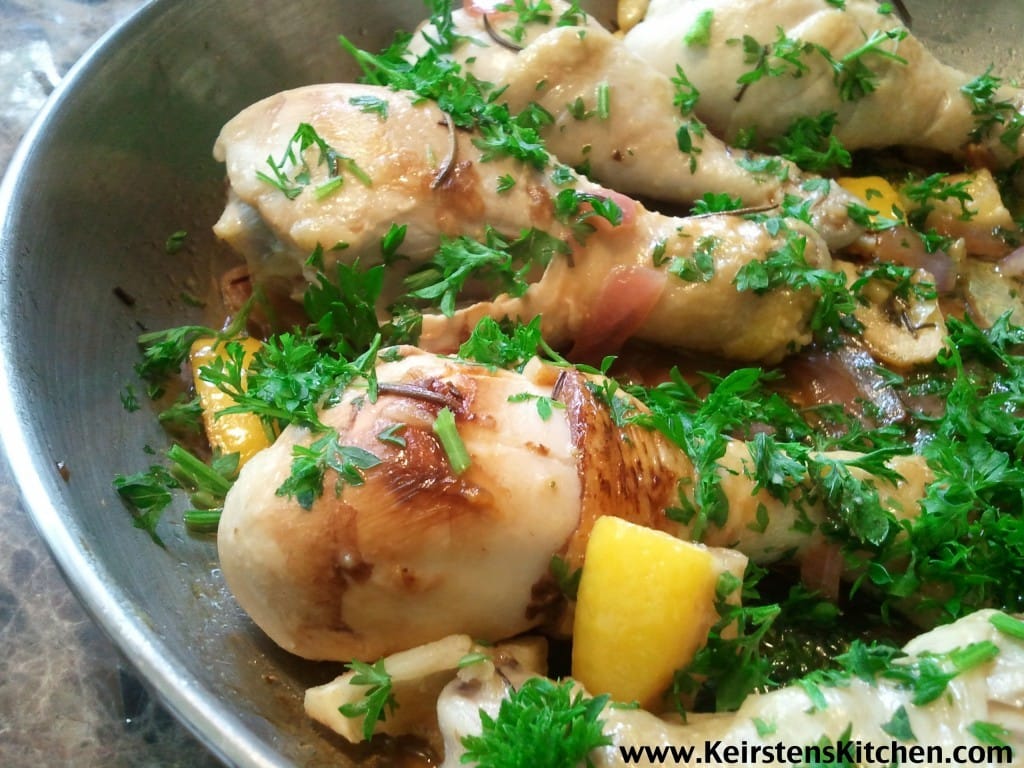 Ingredients
Approximately 2 lbs chicken drumsticks
1 medium purple onion, cut into slices
2 Tbsp ghee or coconut oil
2 lemons, cut into quarters
1 small bunch fresh parsley, chopped
Sea salt and black pepper to taste
Directions
In a large skillet, cook onion in ghee or coconut oil over medium heat. Once the onions start to become translucent, add chicken drumsticks. Squeeze the lemon over the chicken. Add lemon rinds to the skillet with the chicken. Add 1/2 the parsley and sea salt and black pepper as desired. Continue to cook over medium heat until one side of the chicken is browned, approximately 10-12 minutes. Flip the drumsticks, cover and continue to cook for approximately 20 minutes, or until the chicken is cooked thoroughly.Garnish with remaining parsley and serve.