Lemon Blueberry Popsicles
1. Blend all ingredients together in a blender. If it is too thick to blend or there is not enough to fill the cups completely, you can use a bit of cold water to level it out.
2. Pour or scoop blended mixture into popsicles and freeze until fully frozen, minimum 2 hours.
3. To remove from popsicle molds, run under hot water until they loosen up.
[ingredients]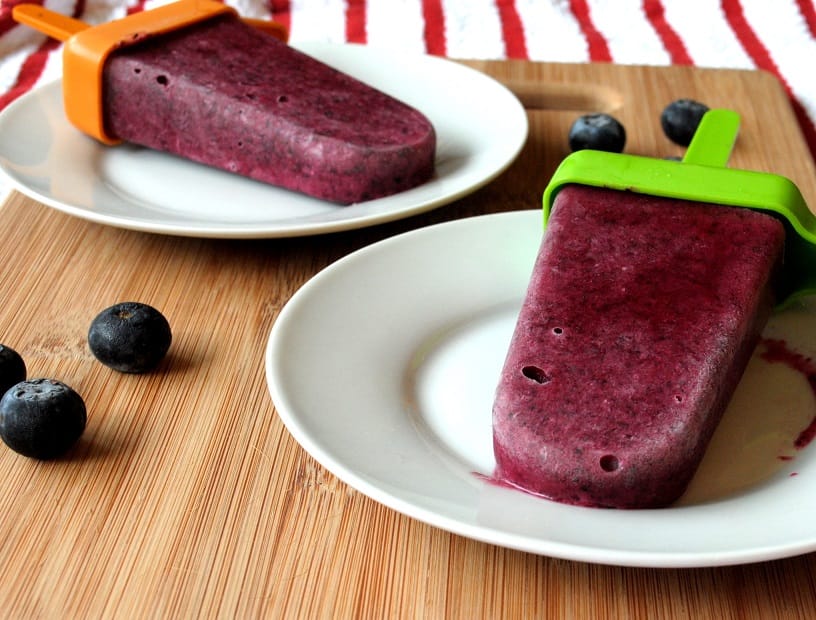 Ingredients
1 cup frozen blueberries
4 ice cubes
4 tbsp. coconut milk
3 tbsp. lemon juice
2 tbsp. honey