Lemon, Garlic and Thyme sautéd Broccoli
Sometimes, you just can't be arsed cooking a big production for dinner, especially on a Friday night. Enter – Broccoli. This dish is quick to put together, just pair it with some grilled lamb chops for dinner.
You could also add toasted almond slivers.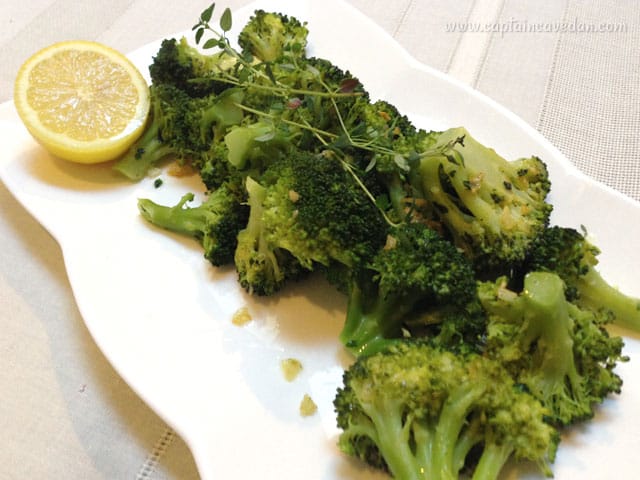 Ingredients
1 head of broccoli
2 cloves of garlic, chopped
1 lemon, juiced
2-3 tbsp butter
1 tbsp olive oil
1 sprig of fresh thyme, chopped finely
salt and pepper, to taste
Directions
Bring a pot of salted water to boil.
Cut broccoli into bite sized florets, and add to boiling water. Cook until tender but firm, about 7 - 10 minutes.
Remove from stove, and drain for a few minutes.
Heat the butter and oil in a frying pan over a medium heat. Add the garlic and thyme, and sauté for one minute.
Add the cooked broccoli, lemon juice and salt and pepper to taste. Cook briefly to combine.
Serve with your choice of protein!