Lemony Dill Brussel Chips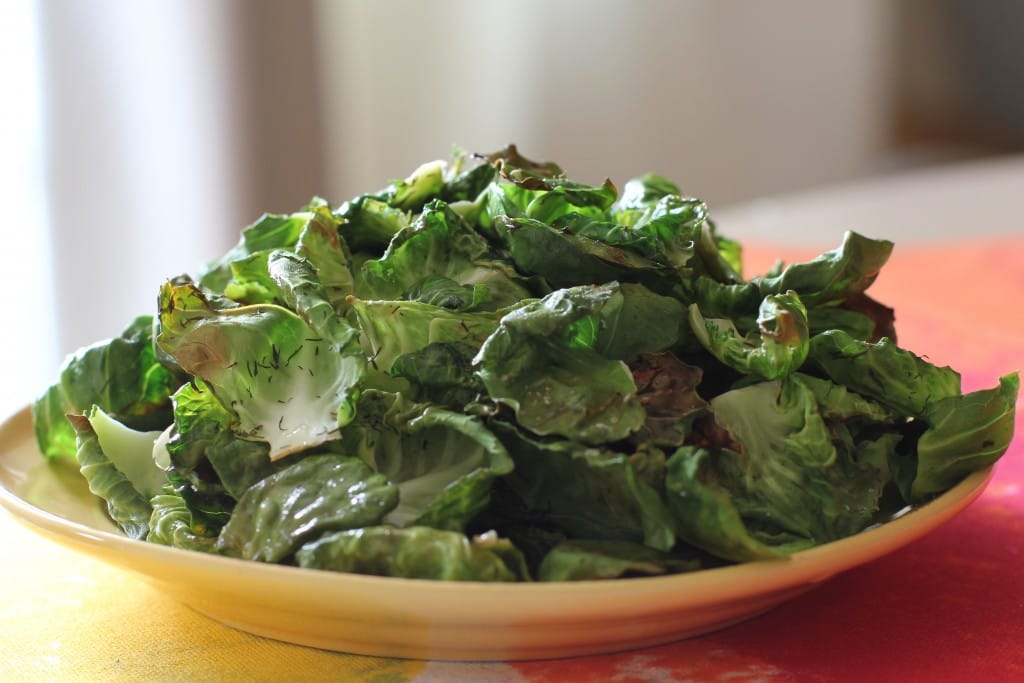 Ingredients
4 cups outer leaves from brussels sprout
2/3 tsp heat stable fat of choice, like bacon fat or coconut oil, melted
1/2 tbsp fresh squeezed lemon juice
1/3 tsp dried dill
Pink salt or sea salt to taste
Directions
Pre-heat oven to 400f.
Combine the softened fat, lemon juice and dill in a small bowl and mix well.
Lay the prepared brussels leaves onto a large rimmed baking sheet, pour mixture from small bowl over top and and toss well. Sprinkle with desired amount of salt.
Spread the brussels out over the baking sheet so they are in a single layer and not overlapping.
Bake for 5 to 10 minutes, flipping half way or until desired crispiness, taking caution not to burn the delicate leaves. I left mine in for 7 minutes, tossing after 5 minutes of cooking.
Remove from the oven and eat them up!