Loaded Sweet Potato Fries
These loaded sweet potato fries taste indulgent, but are healthy and Paleo/Primal-friendly!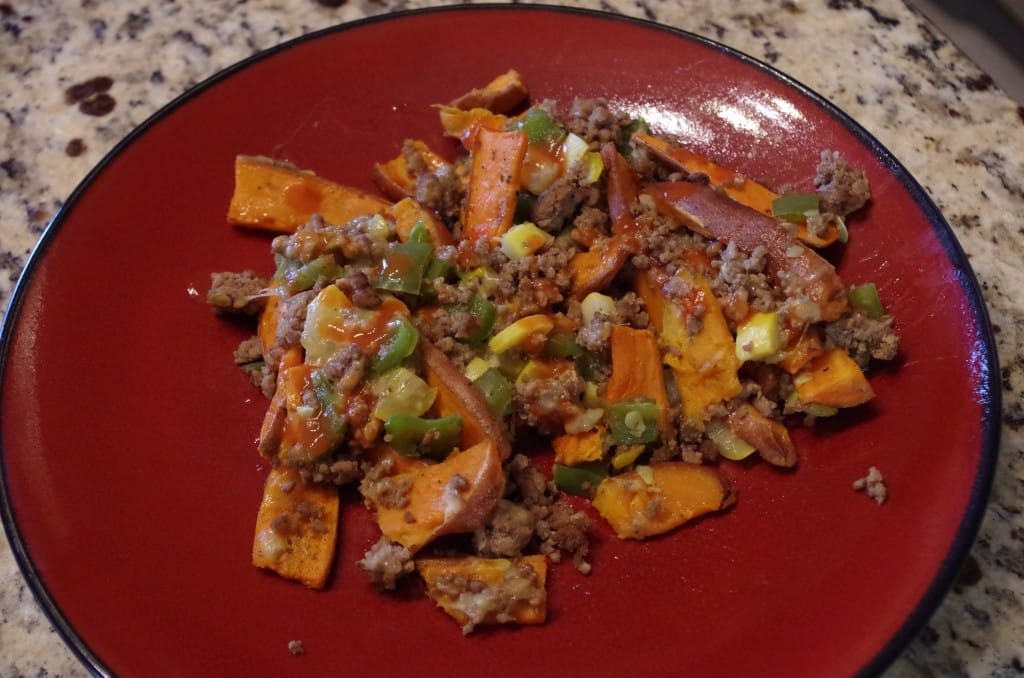 Ingredients
2 large sweet potatoes (cut into fry shapes)
Olive oil
1lb ground beef
1 summer squash (chopped)
1 bell pepper (chopped)
Paprika (to taste)
Onion powder (to taste)
Salt and pepper (to taste)
1/2 cup shredded cheddar cheese (optional)
Directions
Place sliced sweet potatoes in a large bowl filled with cold water. Let soak for 45 minutes, drain and dry well. If you don't have time, skip this step. The fries may not come out quite as crispy.
Preheat oven to 400 degrees F. Coat sweet potatoes with olive oil and season with paprika, onion power, salt and pepper. Place sweet potatoes in a single layer on a parchment-lined baking sheet. Bake in the oven about 25-30 minutes, flipping once halfway through.
While potatoes are cooking, heat large skillet with olive oil and add ground beef. Season with paprika, onion powder, salt and pepper. When beef is almost done, about 10 minutes, add in squash and green pepper. Season more if desired. Cook about 5-10 minutes more until vegetables are tender and meat is cooked through.
When sweet potatoes are done, turn the oven to broil. Pour meat and vegetable mixture on top of potatoes and top with cheddar cheese if using. Place under the broiler for about 5 minutes until cheese is brown and bubbly. Add some hot sauce and enjoy!