Macadamia Green Bean Casserole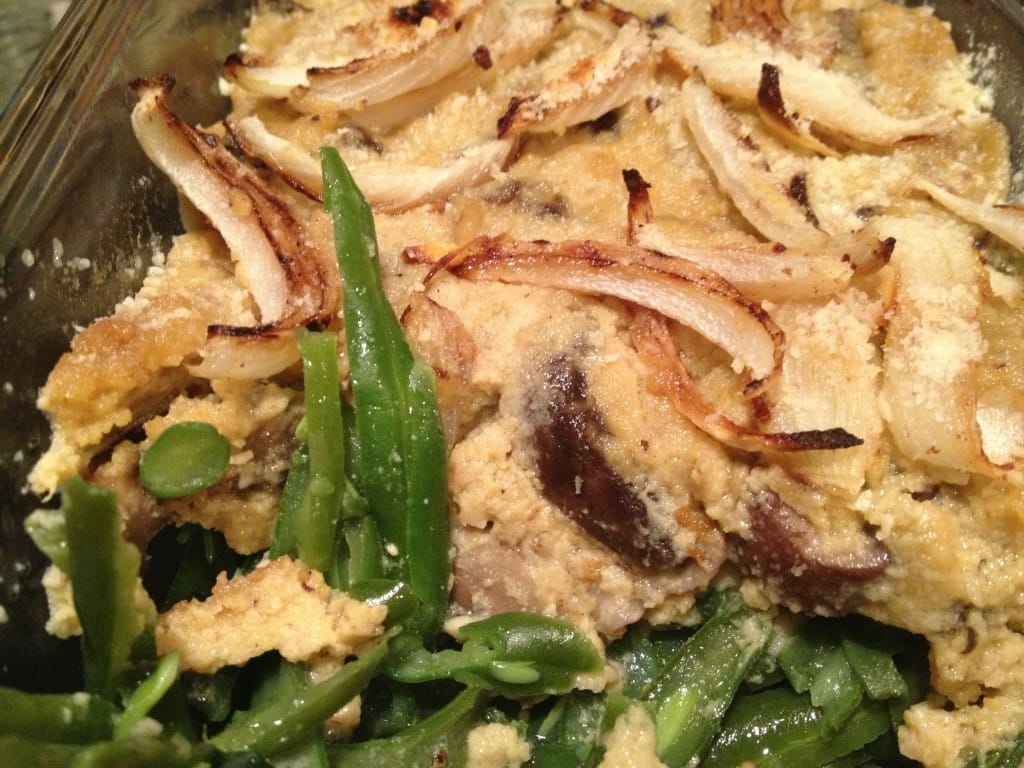 Ingredients
2 packs of frozen green beans or canned
2 Large Onions
1 8oz pack of mushrooms
1/2 - 3/4 Cup Coconut Milk
1/2 Cup Butter
1/3 Cup Macadamia Nut Cookie flavor of Nikki's Coconut Butter
4 egg yolks
1/2 tsp Garlic Powder
Salt and Pepper
1/4 Cup of Macadamia Nuts
1/4 Cup of Almond Flour
Directions
Preheat oven to 325. Cut onions into fine slices and saute until crispy and brown in small saucepan with 1 tbs butter.
Process Macadamia Nuts and Almond flour until finely ground and combined. Add mixture to browned onions for topping. Set topping mix aside.
In medium saucepan, melt the remaining butter and sauté mushrooms.
Add 1/2 Cup coconut milk, Macadamia Nut Cookie, garlic powder, salt and pepper to the mix and stir.
Add whisked egg yolks and stir. If the mix needs liquid add the remaining 1/4 Cup of coconut milk to create a creamy texture.
In a baking dish place green beans (drain first!) and add creamy mushroom sauce, then top off with onion mix and bake in the oven for 15-20 minutes.