How To (Slow Cooker):
1. Brown ground meat in a large skillet.
2. Add browned meat and all remaining ingredients to slow cooker and stir well.
3. Cook on low for 6-8 hours.
How To (Stovetop):
1. Brown ground meat over medium high heat in a large soup pot or Dutch oven.
2. When the meat is about halfway browned, add spices/seasonings, bell pepper, garlic, onion, and mango and cook until soft and remaining meat is browned (about 5-7 minutes).
3. Add crushed tomatoes and stir well.
4. Bring to a soft boil, reduce heat to low, cover and simmer for at least 30 minutes (I\'ve let it go for 1-2 hours on very low heat).
[ingredients]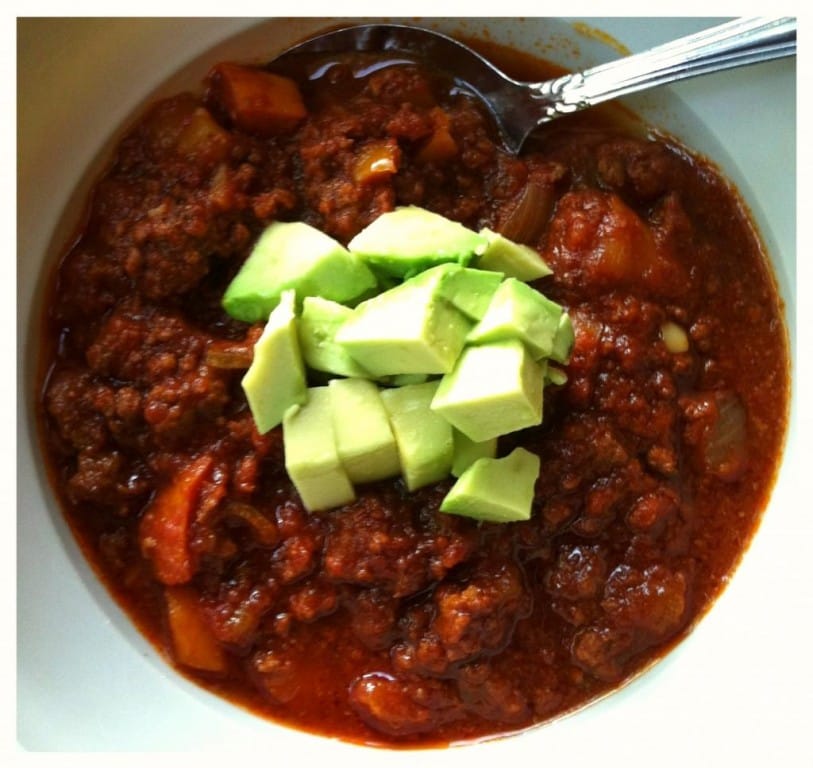 Ingredients
1 lb ground beef (or ground meat of your choice)
1 24 oz bottle or 28 oz can crushed/strained tomatoes
1 mango, diced
1 bell pepper, diced
1 small onion, diced
2 large cloves garlic, minced
1 Tbsp chili powder
2 tsp cumin
1 tsp cinnamon
1 tsp salt