Maple Cinnamon Almonds with Coconut
These babies are amazingly good. Like, you might want to eat the whole lot in one sitting, they are that good. And simple to make, too. AND, when you make your own snacks you know exactly what is in them, which is good for peace of mind. I hope you enjoy!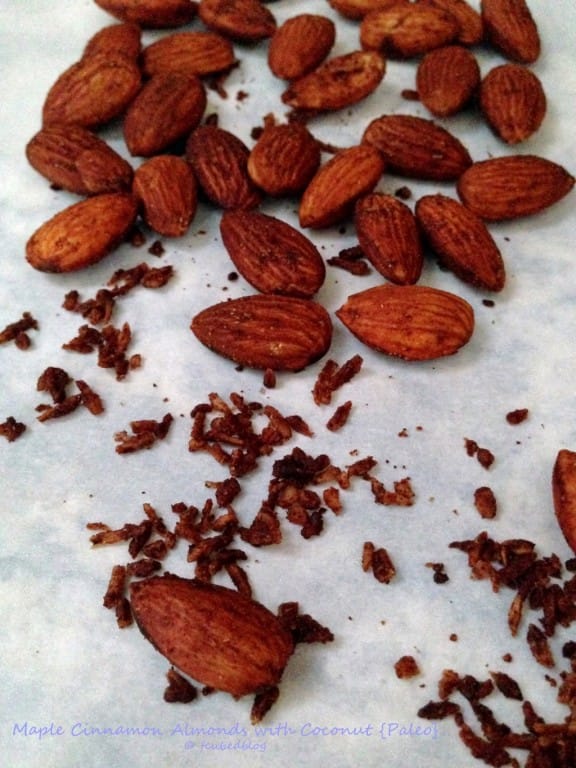 Ingredients
1/2 Tablespoon coconut oil
1/2 Tablespoon maple syrup
1/2 Tablespoon cinnamon
3/4 cup almonds
1/8 cup coconut flakes
Himalayan pink salt
Directions
Pre heat your oven to 350 degrees F.
Melt the coconut oil in a small bowl.
Add the maple syrup and cinnamon to the melted coconut oil and stir until mixed well.
Add the almonds and coconut flakes and stir until the nuts and coconut are well coated in the cinnamon mixture.
Grab a baking sheet, dump the nuts on it. Then spread them out so they are in a single layer over the sheet.
Pop them into the oven for 15-20 minutes.
While the nuts are still hot, sprinkle a little Himalayan pink salt over them. You can use normal salt, too.
Let cool and enjoy!