Marinated Grilled Striped Bass
A very simple recipe with BIG flavor!  I found fresh striped bass at the local market on Cape Cod and made a delicious Friday night grill night!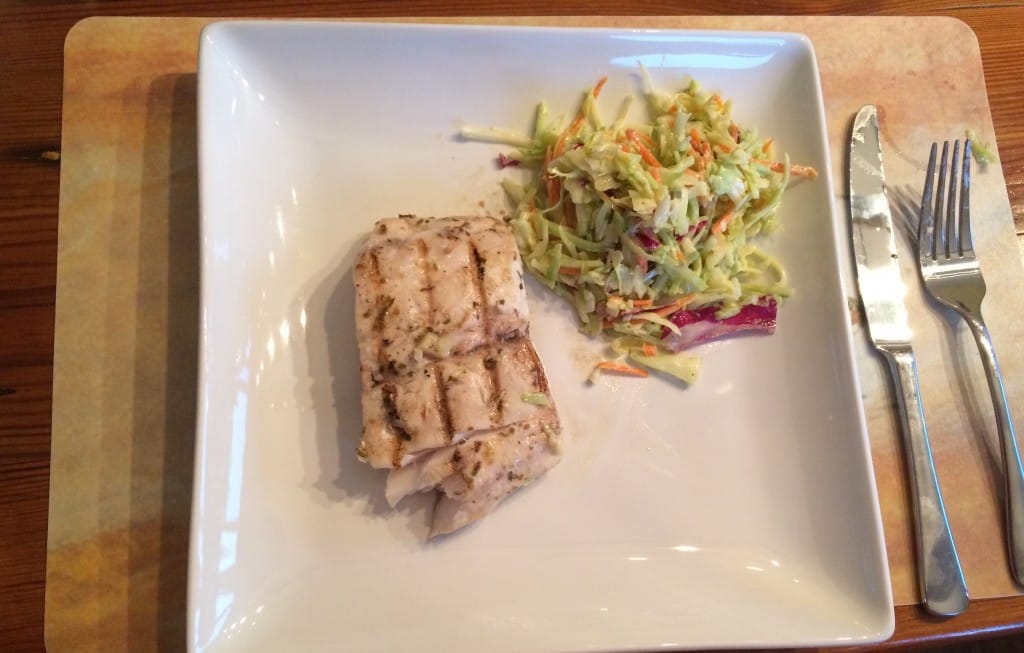 Ingredients
1/3 cup extra virgin olive oil
3 tbs fresh squeezed lemon juice about 1 1/2 lemons
3-4 cloves of garlic chopped
2 tsp Borsari seasoned salt or sea salt and ground pepper
1 tsp oregano or 2 tsp fresh thyme
6 6ounce striped bass filets
Directions
Combine the first 5 ingredients to make your marinade.
Portion your fish into filets.
30 minutes before you would like to grill. Put the fish into the marinade. You can leave it out on the counter if it isn't warmer than about 75 degrees otherwise put it in your fridge.
Heat your grill and make sure it is clean and then oil the grates or use a well oiled fish basket.
After 30 minutes in marinade, grill fish about 3-5 minutes per side depending on thickness of your fish. Cook until almost white all the way thru. Let finish cooking on a serving platter for 3-5 minutes.