From our awesome friends at http://dandydishes.blogspot.com/!!!
Optional garnishes:
Shredded lettuce
Diced cherry tomatoes
Sliced avocado
Cilantro leaves
Sour cream
Preheat your oven to 375º. In a large bowl place the shredded chicken, spices, lime juice, sour cream, cilantro and salt and pepper to taste then mix well. Transfer to a lightly oiled baking dish and top with cheese. Pop into the preheated oven for 15 minutes then garnish the top with shredded lettuce, diced tomatoes, avocado slices and serve with a nice dollop of sour cream and your favorite hot sauce.
[ingredients]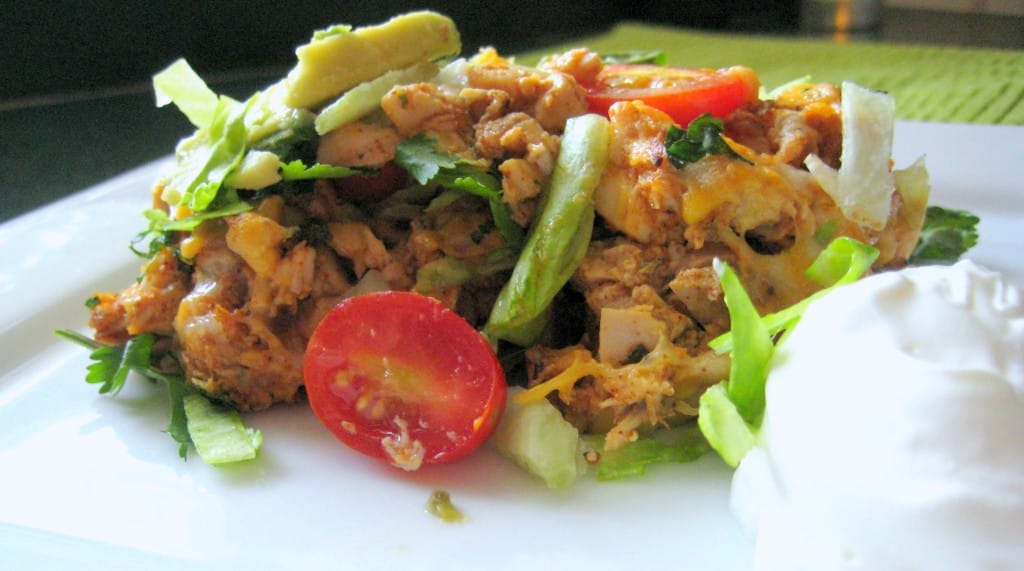 Ingredients
1 store bought organic rotisserie chicken
1.5 tablespoons cumin
1.5 tablespoons chili powder
1 tablespoon garlic powder
1 tablespoon cilantro, chopped
Juice of 1 lime
1/4 cup sour cream
1/4 cup shredded cheddar cheese