Mexican-Spiced Pork Loin Roast
Preheat the oven to 350 F.
Combine all ingredients except for the pork roast in a small bowl and stir to blend. Rub the spice mix evenly over the surface of the pork loin roast.
Place the roast on a v-rack in a large roasting pan, fat side up. Roast for 1 ¼ to 1 ½ hours, or until the internal temperature of the roast is 150 F.
Remove the roast to a cutting board and cover loosely with aluminum foil. Allow to rest for 10 to 15 minutes before slicing and serving.
[ingredients]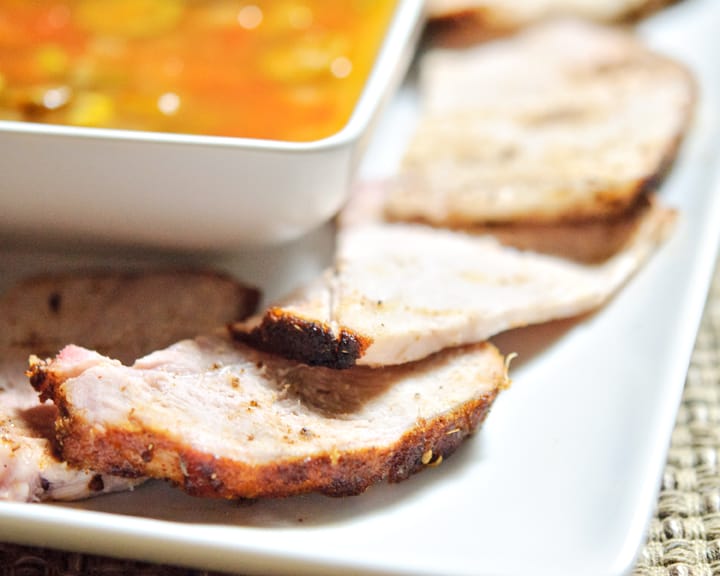 Ingredients
3 pound pork loin roast
2 tablespoons coconut sugar
1 tablespoon ancho chili powder
2 teaspoons cumin
1 teaspoon oregano, preferably Mexican oregano
1 teaspoon paprika
1 1/2 teaspoons salt
3/4 teaspoon pepper
1 teaspoon garlic powder
1/4 teaspoon cayenne