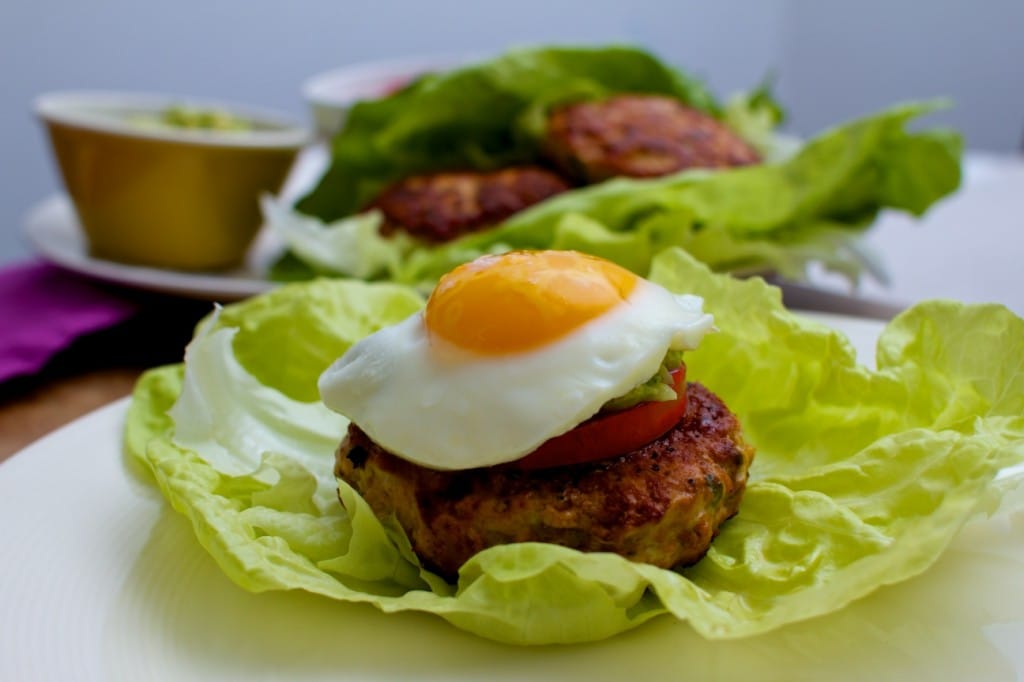 Ingredients
500g ground turkey breast
1 egg, beaten
1 small onion, finely minced
1 garlic clove, finely minced
1 tablespoon chopped cilantro
1 tsp smoked paprika
1 tsp oregano
1/2 tsp sweet paprika
1/2 tsp cumin
1 tablespoon coconut oil or healthy fat of choice, salt and pepper
Directions
In a bowl, mix together the turkey, onion, garlic clove, cilantro, paprika, oregano and cumin.
Let it sit in the refrigerator for at least 30 minutes to tighten up and make the burgers easier to form.
In an oven-proof skillet, heat your oil. Also heat your oven to 160C or 325F.
Form your burger patties (this will give you four) and salt and pepper both sides.
Fry or grill on high heat for about two minutes on either side or until golden brown.
Transfer to the oven if inside or move to lower heat on grill and let cook for 15 minutes or until cooked through.
Serve with guacamole and an egg cooked to your liking in lots and lots of lettuce.