Mix and Make Choc Mint Slice
This is chocolate flavored recipe and also having good sweet taste. You make it at home by using some easy steps which i already provided below. Further you want more information then Click here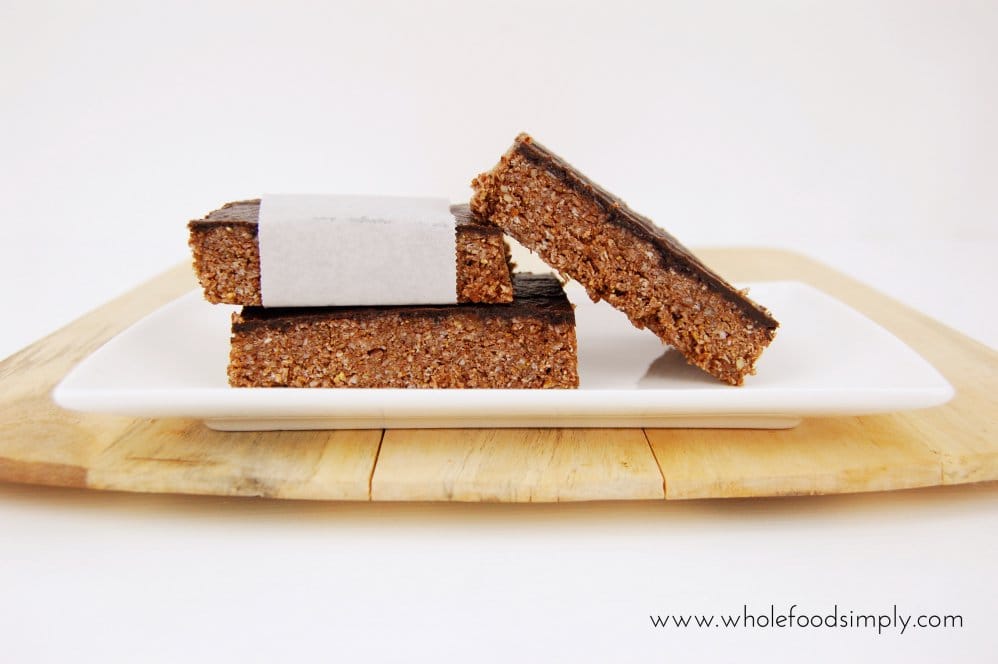 Ingredients
THE SLICE
1 cup almond meal
2 cups desiccated coconut
3 tablespoons cacao or cocoa
pinch of salt
2 rounded tablespoons coconut oil
2 rounded tablespoons almond butter
3 rounded tablespoons honey*
1 teaspoon natural peppermint extract
THE CHOCOLATE TOPPING
4 tablespoons cacao or cocoa
2 tablespoons coconut oil, softened
2 tablespoons honey
1/4 teaspoon natural peppermint extract
Directions
Line a square 20cm tin with baking paper overhanging the sides for easy removal.
Place the LSA, coconut, cacao and salt into a medium sized mixing bowl and mix to combine.
Place the oil, butter and honey in a heat proof bowl and gently heat until the coconut has softened.
Remove from the heat and stir the mixture until it is smooth.
Add the wet mixture to the dry and combine.
Add the peppermint. Combine.
Use damp hands to press the mixture very firmly into your tin. Set aside as you make the icing.
To make the icing mix together the cacao or cocoa and softened coconut oil.
Very gently heat the honey until it is runny.
Add the honey to the cacao / cocoa and coconut oil mixture and stir until it is smooth and looking delicious.
Pour the chcolate icing over your slice and use the back of a spoon to spread to the edges.
Place in the fridge to set.
Slice. Serve. Eat. Enjoy.
*you can use rice malt syrup if you prefer.