Mustard Roasted Cauliflower
Preheat oven to 400 degrees.
In a small bowl mix together all but the cauliflower (and nutritional yeast if using). Cut up your cauliflower and place in a large bowl. Pour the mustard mixture over the cauliflower and mix to cover cauliflower completely.
If using nutritional yeast, sprinkle it on at this point. I like using nutritional yeast to give an extra protein and nutritional boost. This can be helpful if you have Lyme or other illnesses as it helps get extra nutrients in if you have a hard time absorbing them. I have a rough time absorbing all the nutrients from my food, so this just helps give me more options to do so . It makes things cheesy, too, without the dairy!
Spread cauliflower evenly over a large baking pan and place in the oven. After 15 minutes, stir/flip cauliflower and continue to cook for another 15 minutes. I advise checking your cauliflower regularly (maybe every 10 minutes or so?) as every oven is different and you don't want to burn it! Cauliflower should be slightly browning on edges but not burned.
[ingredients]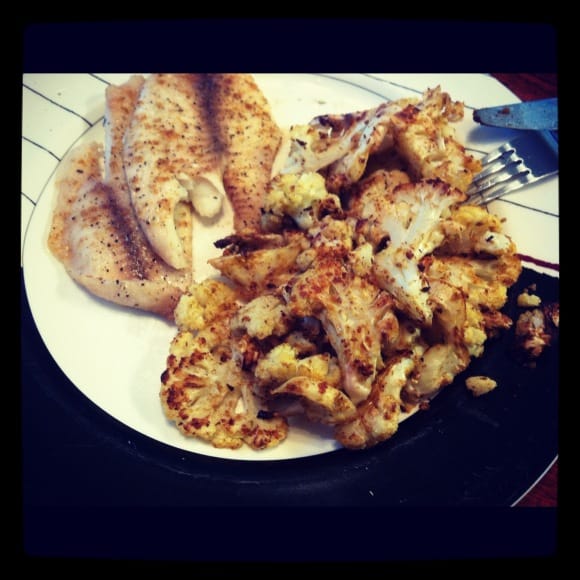 Ingredients
1 head cauliflower
2 tbs. spicy brown mustard
3 tbs. olive oil
1 tsp. cumin
1/2 tsp salt (more if desired)
optional: nutritional yeast