No bake chocolate mint cookies
Put the walnuts into you food processor and blitz on the fastest setting until a fine meal is made.
Add the dates to the food processor and blitz on the fasted speed until the dates are all chopped finely.
Add the remaining ingredients and blitz until combined.
Then roll in to balls and flatten into biscuits. Place on a lined baking tray and put in the freezer for 15 minutes.
Melt the chocolate in a small but deep bowl, using a fork dip the biscuits into the chocolate and put back on the tray.
Pop back in the freezer until ready to serve!
[ingredients]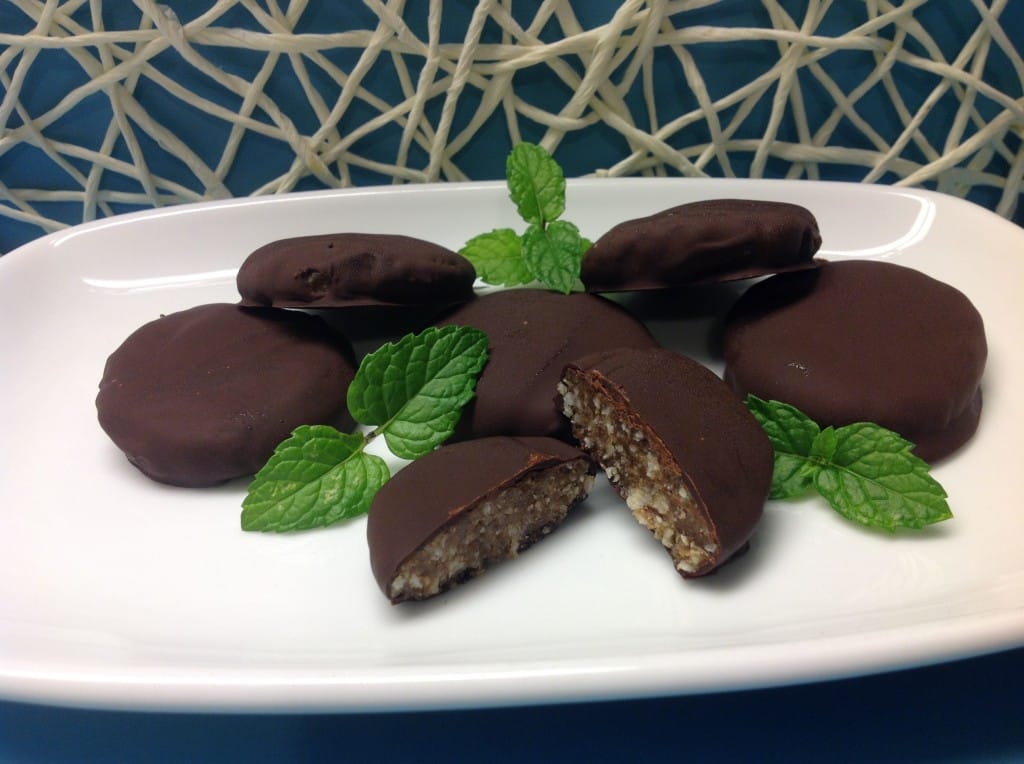 Ingredients
1 cup walnuts
1 cup medjool dates
1 cup shredded coconut
1 teaspoon peppermint extract
1 tablespoon maple syrup
1 block 70% dark chocolate