Delicious and easy fall spin on no bake cookies!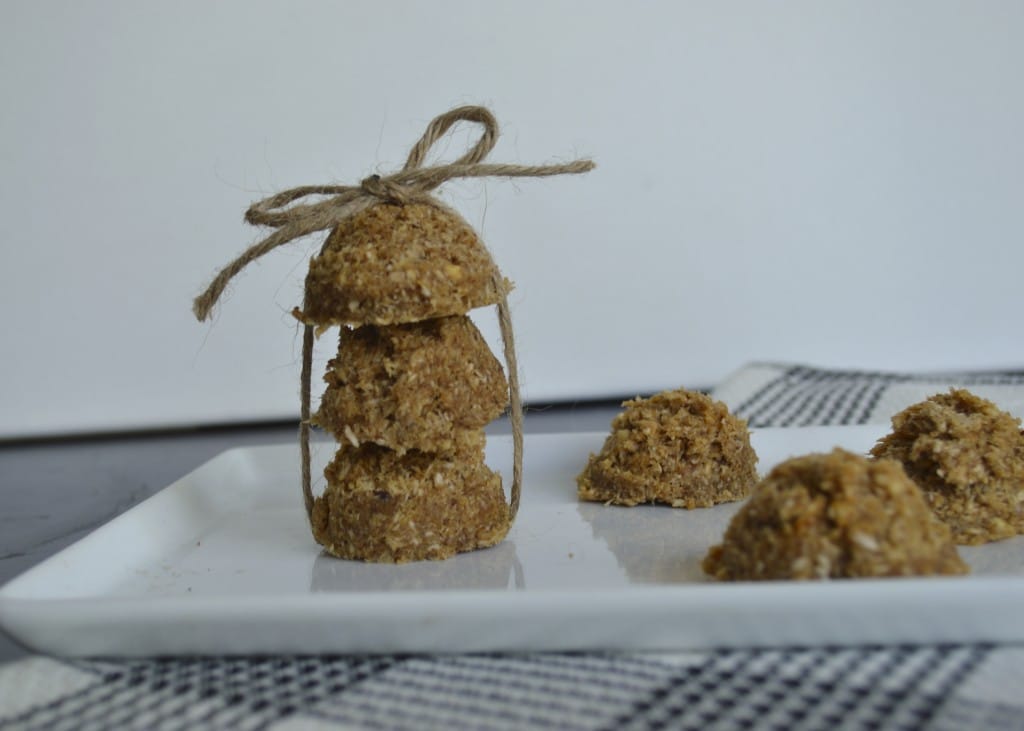 Ingredients
1/4 cup pumpkin puree
1/3 cup honey
1/3 cup almond butter
1/3 cup coconut oil
1/2 tsp cinnamon
1/4 tsp nutmeg
1/4 tsp ginger
1/4 tsp cloves
1/4 tsp allspice
1/2 tsp vanilla extract
2 cups unsweetened shredded coconut
Directions
Mix everything except coconut in a large microwave safe bowl. Stir until well combined and nuke for 20 seconds.
In the same bowl, add in shredded coconut. Mix well.
Scoop 1 tablespoon mounds onto a cookie sheet lined with parchment paper or silicon mat. Refrigerate for 2 hours to set.
Move to airtight container and store in fridge for up to 5 days.