Preheat oven to 350ºF.
In food processor, pulse dates with 1 cup almond meal until the dates are finely chopped. Add remaining almond meal, cinnamon, nutmeg, cloves, ground ginger, soda, and salt. Blend well. Add egg, vanilla, and bacon grease. Pulse for 20-30 seconds (stop if the mixture starts to get greasy).
Mix bits of bacon into dough by hand (if using).
Form 1.5 inch balls and place on cookie sheet. Press lightly. Bake 8 – 10 min.
[ingredients]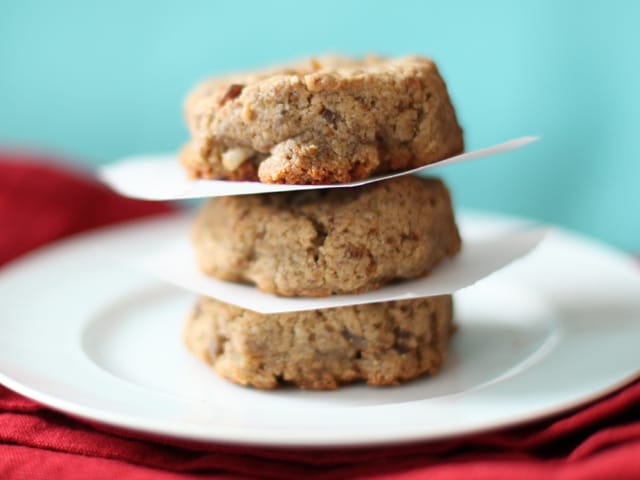 Ingredients
1 cup dates, roughly chopped
Chopped bits of bacon (optional)
2½ cups almond meal
1 tsp baking soda
1/8 tsp salt
1 tsp cinnamon, ground
½ tsp cloves, ground
½ tsp nutmeg, ground
4 tsp ginger, ground
1 egg
1 tsp vanilla extract
2 Tbs bacon grease or coconut oil