Orange chicken with ginger
Season chicken with pepper. In a large fry pan, heat oil over medium heat.
Add chicken and cook, turning, until brown all over, about 10 minutes. Add
garlic and cook for one minute. Pour orange juice over chicken. Add orange
sections, ginger, lemon/lime juice, and basil. Stir well. Cover and simmer
for about 30 minutes, until chicken is tender.
[ingredients]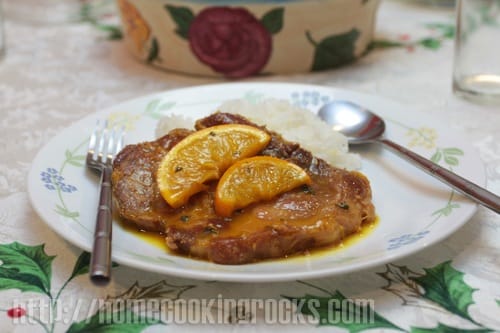 Ingredients
3 lbs chicken
2 navel oranges peeled and sectioned
2 tbsp olive oil
2 cloves garlic finely chopped
1 cup orange juice
2 tbsp fresh minced ginger
4 tsp lemon or lime juice
1 tsp dried basil