Orange, Raspberry and Ginger Paleo Muffins
These delicious orange and raspberry ginger muffins with their tart citrus-y overtones and subtle ginger bite are perfect topped with jam and cream, or simply on their own. Even my grain-free-baked-goods-hating husband could not resist having 2 servings of these delightful muffins straight from the oven!
Original recipe here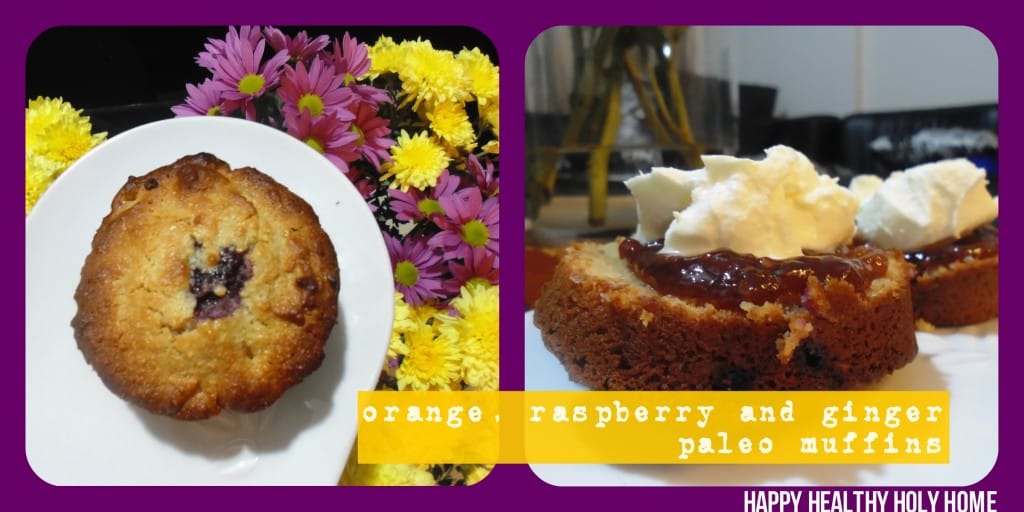 Ingredients
120g almond flour
1/2 cup coconut flour
1 tsp baking powder
Pinch of salt
4 eggs
1/2 cup coconut milk
3 tbsp macadamia oil, coconut oil or butter, melted
3 tbsp St. Dalfour's orange and ginger marmalade (100% fruit jam–alternatively use marmalade and 1 tsp grated ginger)
2 tbsp gula melaka (coconut sugar), or raw organic honey (optional, for extra sweetness)
1/2 cup of raspberries (blueberries also work well)
Directions
Preheat oven to 160 degrees.
Mix together flours, baking powder and salt.
Mix together everything else (except berries) in a separate bowl.
Mix two mixes together.
Gently fold in berries.
Evenly spoon mixture into greased (with extra macadamia oil) or lined muffin tray.
Bake for 18-25 minutes (depending on size of muffins), or until knife comes out clean.
Let cool for a few minutes, then serve fresh with St. Dalfour's raspberry jam and cream (coconut if dairy free) and enjoy!