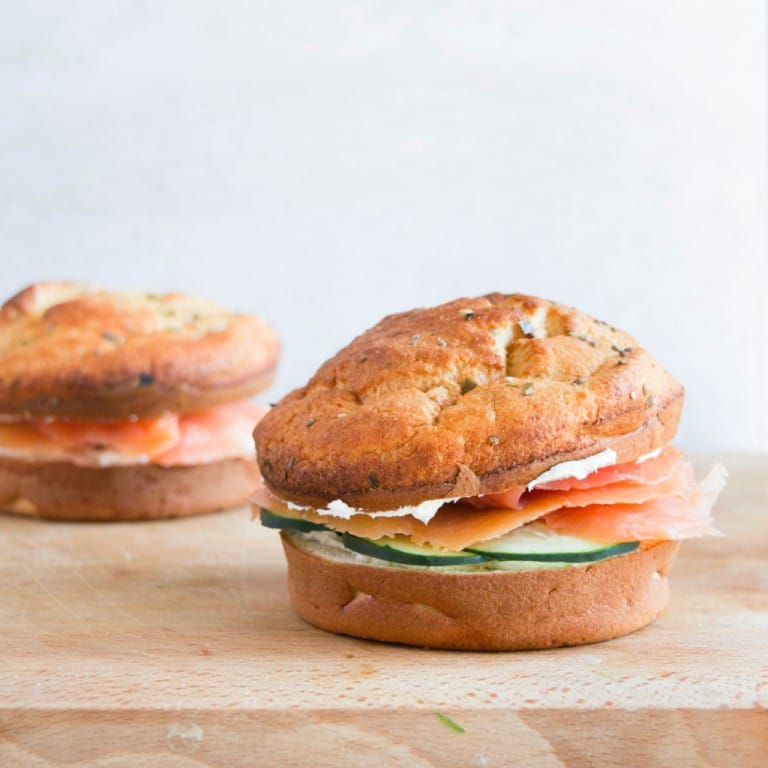 Ingredients
1/2 c coconut flour
1 c egg white protein powder
1 c applesuce
1 T psyllium husk powder (or 1 T more coconut flour)
1 1/2 c egg whites
Directions
Combine all ingredients for the buns/bagels, beating with an electric mixer for 5 minutes. Like, really whip it good–you want to get a lot of fluff out of the egg whites.
Seriously. DO NOT skimp on the whipping. FIVE MINUTES.
Combine seasonings of choice for the topping.
Pour batter into a greased pan. You should have enough for 6, 4-inch diameter rolls.
Sprinkle the topping mixture evenly over the batter.
Bake at 350 degrees for 30 minutes (or 55 minutes for an 8x5 inch loaf).