1. Preheat oven to 350 degrees. Grease doughnut pan with coconut oil. (I use this one.)
2. Combine dry ingredients in a large bowl.
3. In a separate medium bowl, mix together wet ingredients. Pour wet ingredients into dry and combine thoroughly.
4. Spoon batter into greased doughnut pan until wells are 2/3 full.
5. Bake at 350 degrees for 13-15 minutes or until nicely browned.
6. Cool 1-2 minutes before carefully removing the donuts from the pan.
7. (optional) Dip donuts in coconut sugar or frost with Maple Frosting (recipe below).
Maple Frosting
Ingredients:
1/4 cup butter, softened
1/4 cup coconut oil, softened
2 Tbsp. maple syrup
2 Tbsp. honey
1/2 tsp. maple flavoring or mapleine
Directions:
1. Combine all ingredients in a medium bowl.
2. Beat with electric mixer until well-combined. Spread on cooled donuts and enjoy!
[ingredients]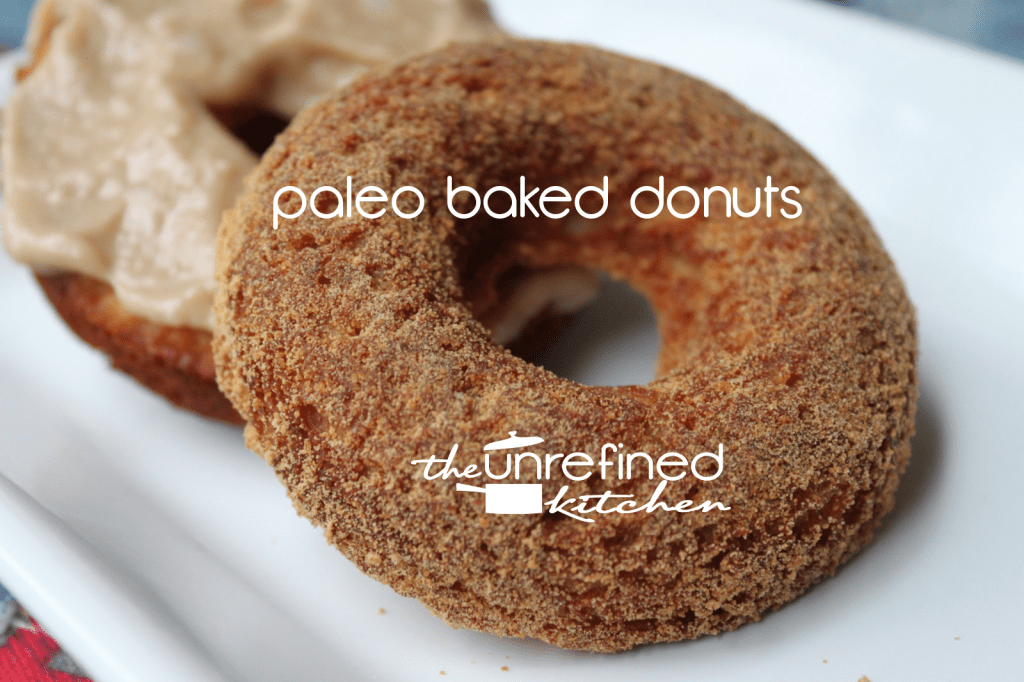 Ingredients
1/2 cup almond flour
1/2 cup coconut flour
1 tsp. baking soda
1/2 tsp. salt
1/4 cup honey
3 eggs
2 Tbsp. coconut oil
1/2 cup almond milk
1 tsp. lemon juice
(optional) coconut sugar or maple frosting (recipe below)