Melt bacon grease in two large pans over medium heat. Sauté the broccoli slaw in one pan with a lid and diced onion in the other pan.
Cook the broccoli slaw until done to your liking, then turn off heat. When onions are translucent, add mushrooms. Add garlic powder, garlic granules, nutmeg, salt & pepper.
When mushrooms cook down, add ground beef. Cook for about 5 minutes, then add 1/2 can of coconut milk.
Stir and let cook another 5 minutes. In a small container, mix arrowroot with a small amount of water.
Add that to the mixture, stirring until it thickens. Plate the broccoli slaw and top with the Stroganoff.
[ingredients]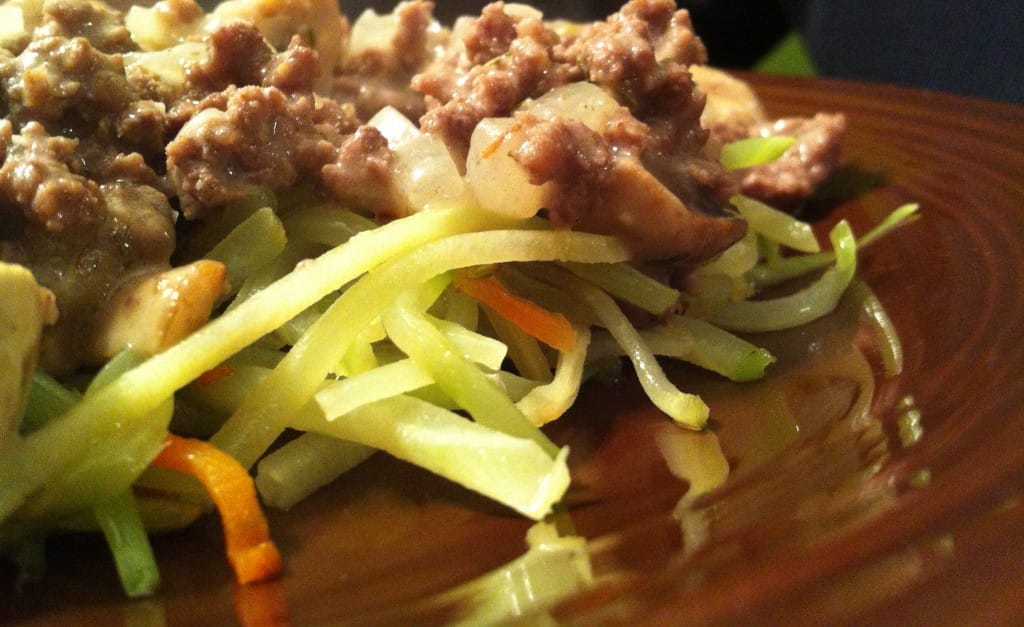 Ingredients
1lb ground beef, cooked
1/2lb white mushrooms, quartered
1/2 onion
1/2 tsp. garlic powder
1/2 tsp. garlic granules
1/4 tsp. nutmeg
1/2 can coconut milk
1 T. arrowroot powder
s&p to taste; bacon grease
bacon grease1 bag broccoli slaw