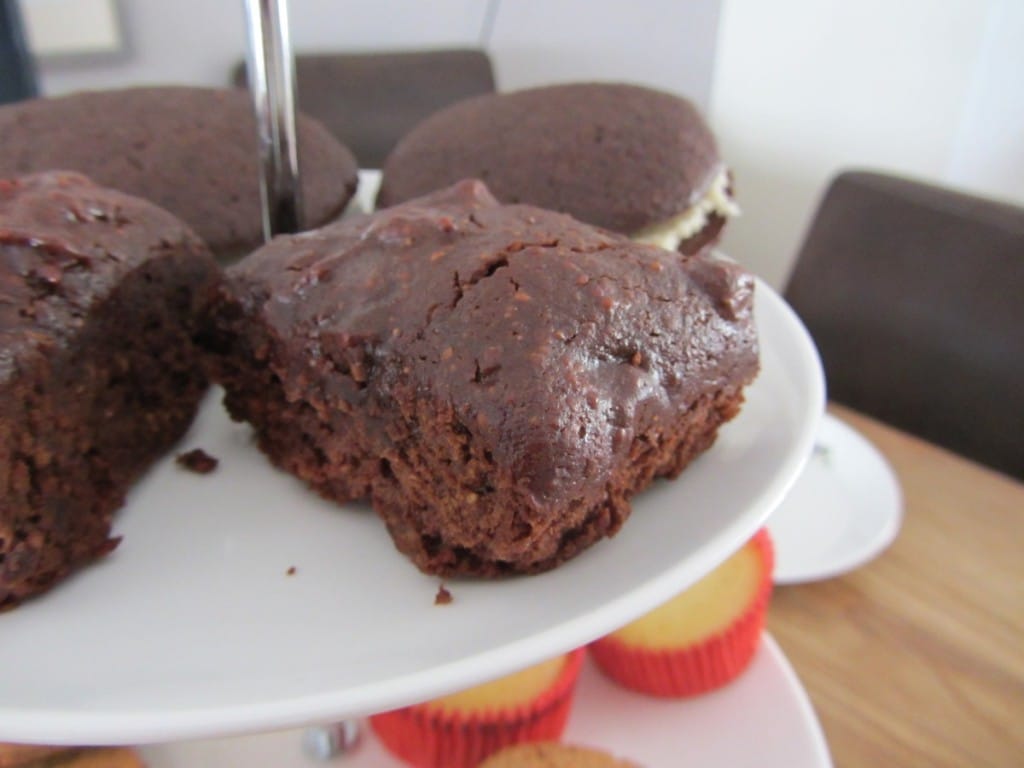 Ingredients
1 jar (350g) mixed nutbutter
100 ml strong coffee, 2 eggs
1 cup agave, 1 tbsp vanilla extract
1/2 cup cocoa powder, 1/2 tsp salt
100g chestnut flour, 1 tsp baking powder
3/4 cup dark chocolate chips
1 handful walnuts, 1 handful pistachios, 1 handful dried cranberries
1 tsp coconut oil (for greasing)
Directions
Preheat the oven to 175 degrees Celsius and grease a brownie pan with some coconut oil.
In a large bowl, combine the mixed nutbutter, coffee, eggs, agave and vanilla. Mix well.
In another bowl, combine the cocoa, chestnut flour, baking powder and salt.
Stir the dry ingredients into the wet until a thick batter has formed.
Scoop the dark chocolate chips, walnuts, pistachios and cranberries into the batter and stir until well-combined.
Transfer the batter to the prepared brownie pan and bake for approx. 30 minutes until done. To see if they\'re done, simply press the brownie lightly with a finger and see if it bounces back.
Allow to cool for at least 30 minutes (if your cravings allow you to), cut it into pieces and enjoy!